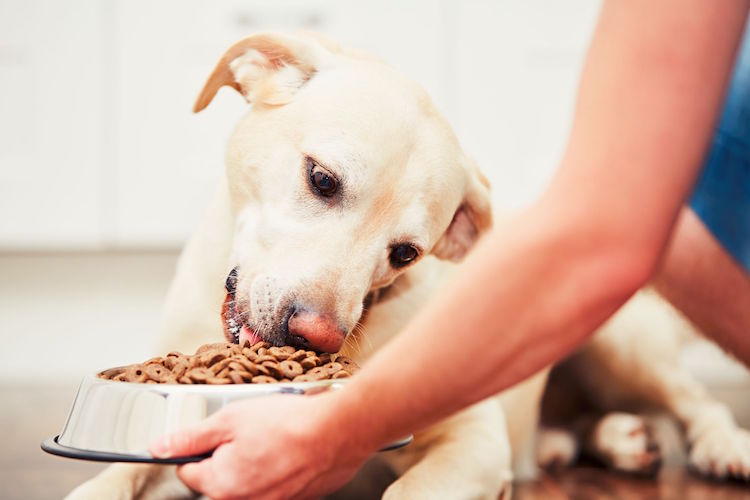 If it seems like every time you turn around, there's another pet food recall — well, you're not too far off the mark.
We researched the most popular dog food and cat food brands in the United States and were shocked to see just how many of them have faced a recall at some point over the past few years.
Out of the top 10 best-selling U.S. pet food brands (listed below in order of sales volume on Amazon as of April 2018), only 2 of them have never been recalled.
1. Taste of the Wild
⚠ Recalled previously.
In spring 2012, Taste of the Wild recalled thousands of units of dog and cat food because of positive tests for salmonella.
2. Fancy Feast
♥ No recalls.
Believe it or not, Fancy Feast has never been recalled, according to our research.
3. Blue Buffalo
⚠ Recalled previously.
Blue Buffalo has had many recalls over the years, including 3 separate ones just last year. Causes of the recalls range from high levels of beef thyroid hormone to possible metal contamination to moisture problems and "sequencing errors."
4. Friskies
⚠ Recalled previously.
In 2011, a Friskies product was recalled voluntarily by the company because of possible salmonella contamination.
5. Purina
⚠ Recalled previously.
In March 2016, 5 varieties of Pro Plan wet dog food sold in tubs were recalled because of inadequate vitamin/mineral levels. Also, in summer 2013, Purina voluntarily recalled a batch of Purina ONE dog food for suspected salmonella contamination.
A year earlier, a single lot of Purina Veterinary Diets OM Overweight Management Feline Formula was recalled because of levels of thiamine that were deemed to be too low. Also, twice in 2011, certain Purina dry cat foods were recalled for suspected salmonella contamination.
6. Rachael Ray Nutrish
⚠ Recalled previously.
A recall of several wet cat food varieties was announced in late spring 2015. The cause was high levels of Vitamin D, which can lead to serious health complications in cats.
Was YOUR Pet Food Recalled?
Check Now: Blue Buffalo • Science Diet • Purina • Wellness • 4health • Bravo • Canine Carry Outs • Taste of the Wild • See 200+ more brands…
7. Hill's Science Diet
⚠ Recalled previously.
In November 2015, the company quietly initiated a market withdrawal of certain Science Diet canned dog foods because of labeling issues. Hill's maintained that the food itself was fine.
Previously, in June 2014, Hill's Science Diet voluntarily recalled 62 bags of Science Diet Adult Small & Toy Breed Dry Dog Food in California, Hawaii and Nevada because of potential salmonella contamination.
In 2007, Hill's was included in a recall of more than 40 brands of pet food that the FDA determined might contain melamine. All Science Diet Savory Cuts canned cat foods were pulled.
8. Meow Mix
♥ No recalls.
Just like Fancy Feast, fellow cat food Meow Mix has never been recalled, according to our research. They are the only top 10 brands of pet food that have never had a recall.
9. Cesar
⚠ Recalled previously.
In fall 2016, the company recalled packages of Cesar Classics Filet Mignon wet dog food because of reports of pieces of plastic in the food. That was the only recall our research turned up for Cesar.
10. Diamond
⚠ Recalled previously.
In 2013, a recall of Diamond cat food was initiated because of potentially too-low levels of thiamine. In 2012, a large recall involving Diamond and several pet food companies that Diamond Pet Foods manufactured for was initiated after people who worked at the plant were found to have been contaminated with salmonella. Diamond's own pet food brands randomly selected tested positive for the bacteria, prompting other pet food companies that co-manufacture at the South Carolina plant to initiate voluntary recalls of their own.
Earlier, in 2005, aflatoxin was discovered in a plant in South Carolina that manufactures dog food products. It was recalled, but not before being shipped out to 29 countries.
Summary
Here again is the list of the top 10 U.S. pet food brands of 2018, and which 2 have never been recalled:
Taste of the Wild
Fancy Feast — no recalls
Blue Buffalo
Friskies
Purina
Rachael Ray Nutrish
Hill's Science Diet
Meow Mix — no recalls
Cesar
Diamond
Don't Miss: See the full recall histories of nearly 300 pet food brands