♥ No recalls.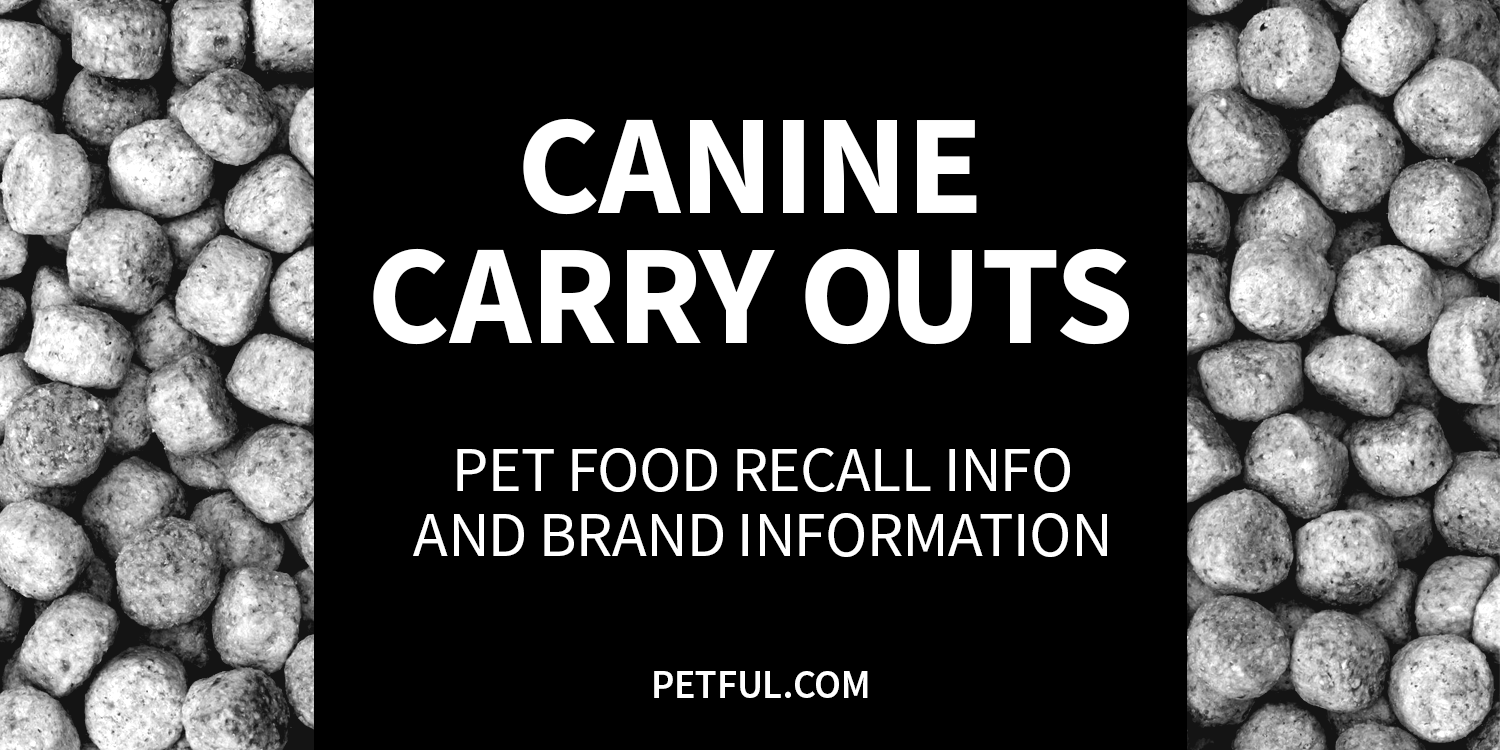 Canine Carry Outs is a brand of dog treats. There is limited information on the origin of the treats, but they were being manufactured by Big Heart Pet Brands. The J.M. Smucker Company acquired Big Heart in 2015. Newer packages proclaim the treats are "Made in the USA," though that doesn't mean that no ingredients were imported.
Canine Carry Outs Quick Facts
Brand line includes: Canine Carry Outs Beef Flavor, Beef and Cheese Dog Biscuits, Chicken Flavor, Pizza Flavor, Steak Bites, Bac'n Bites, Chew Bones Beef Flavor
Cost: $
Company: Big Heart Pet Brands
Headquarters: One Maritime Plaza, San Francisco, CA 94111
Contact info: 1-800-252-7022, email
Have Canine Carry Outs Ever Been Recalled?
No. This brand has never been recalled, according to research by Petful. Although there were rumors circulating in spring 2015 that a type of antifreeze was included in the treats and was making pets sick, those claims were unfounded. The ingredient propylene glycol is very different from ethylene glycol, which constitutes antifreeze used in vehicles. Propylene glycol is recognized by regulators as generally safe in dog food (though not in cat food).
Don't Miss: No, Canine Carry Outs Have Not Been Recalled — Despite the Rumors
If you have not done so already, we urge you to sign up now for Petful's FREE recall alerts by email. Our free alerts are saving pets' lives.
Have You Had a Problem With Canine Carry Outs?
See our reporting page for contact info.
Leave a comment below to share your experience with others.
Please share this with your friends below:
Also Popular