At Petful®, we are on a mission to give our readers the best, most accurate information to help their pets live happier, healthier lives.
Petful is based in New York City, but the whole team is scattered across the country. Keep reading to learn more about the amazing people who are making Petful possible:
Dave Baker | Founder & Publisher
Dave is a journalist and editor who has worked at The New York Times and The Nation magazine. He was also part of the 2006 Pulitzer Prize–winning team at The Times-Picayune newspaper of New Orleans. After the devastation of Hurricane Katrina, he moved to Brooklyn, New York, where he founded Pets Adviser in 2009, which eventually became Petful. For a few years he was co-owner of the Presidential Pet Museum.
A longtime advocate for pet food safety, Dave has been passionately tracking pet food recalls at Petful for the past 10-plus years, and more than 30,000 pet parents are subscribed to his recall alerts — which sometimes arrive even faster than the recall alerts put out by the U.S. Food and Drug Administration (FDA). Animal Radio has called Petful's list of U.S. pet food recalls "the best, most complete list" online.
Dave holds a bachelor's degree in English from Clemson University, where he studied journalism and was editor in chief of The Tiger, a student newspaper twice awarded Best in Show during his years there by the Associated Collegiate Press.
His work in the media has received a number of other awards over the years from professional organizations, such as the Society for News Design and the South Carolina Press Association.
A 2010–11 museum exhibit, Covering Katrina, in Washington, D.C., featured the famous Aug. 30, 2005, "Catastrophic" front page that Dave designed at 2 a.m. by generator power the night after the hurricane hit. That front page also received special recognition in The Best of Newspaper Design.
Petful is a part of Dave's independent company, Super Copy Editors LLC — a business proofreading service in New York City. Here is the company's Better Business Bureau page. In addition, Dave is a proud member of the American Copy Editors Society (ACES), an organization dedicated to promoting accuracy in writing and raising the standards of editing.
A passionate animal lover, Dave has cared for a number of dogs, cats and other small pets over the years.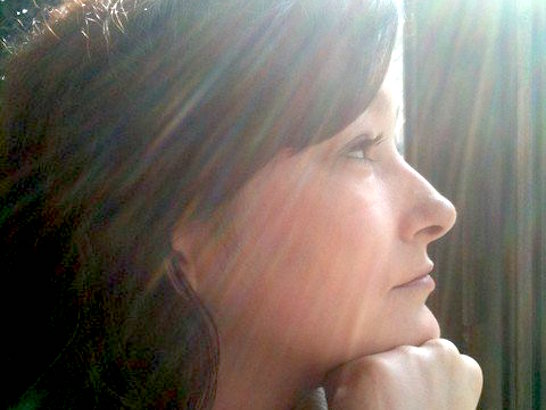 Kristine Lacoste | Editor in Chief
Kristine is an author, poet and pet lover from Louisiana. She is the author of One Unforgettable Journey, which was nominated for a Maxwell Award from the Dog Writers Association of America, and was host of a weekly pet news segment on the National K-9 Academy Radio Show.
In addition, she was the New Orleans coordinator for Dogs on Deployment, a nonprofit that helps military members and their pets, for 3 years.
Kristine has been researching and writing about pet behaviors and care for many years, with her articles appearing in various publications.
She is the chief operating officer of a large mental health practice in Louisiana and holds a bachelor's degree in psychology, a bachelor's degree in English and a Master of Business Administration degree.
She has been with Petful since 2011. Now, in her role as editor in chief, Kristine is responsible for the editorial direction of our website and our various social media properties.
"Everything we do at Petful is focused on helping pets live happier lives and empowering their human caregivers with information, entertainment and shared experiences," she says.
Kristine's love of animals started at a young age with cats, dogs and many frogs.
Dr. Debora Lichtenberg, VMD | Veterinarian Writer
Dr. Deb, a small animal and exotics veterinarian, has split her time between an animal hospital in Pelham, Massachusetts, and her studio in New York City. She shares her busy life with her husband, Andy; a rescue dog; and several cats.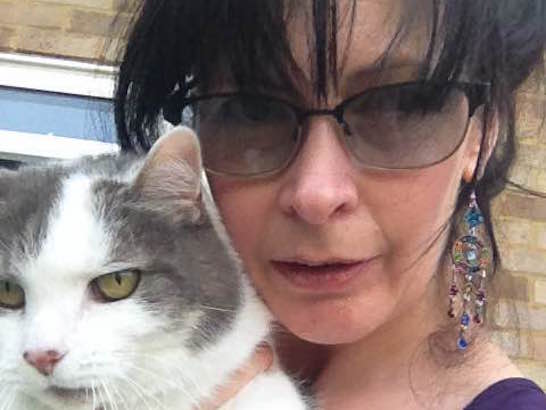 Dr. Pippa Elliott, BVMS, MRCVS  | Veterinarian Writer
Dr. Elliott has nearly 30 years of experience in companion animal practice. She earned her Bachelor of Veterinary Medicine and Surgery from the University of Glasgow. She was also designated a Member of the Royal College of Veterinary Surgeons. Married with 2 grown-up kids, Dr. Elliott has a naughty puggle called Poggle, 3 cats and a bearded dragon.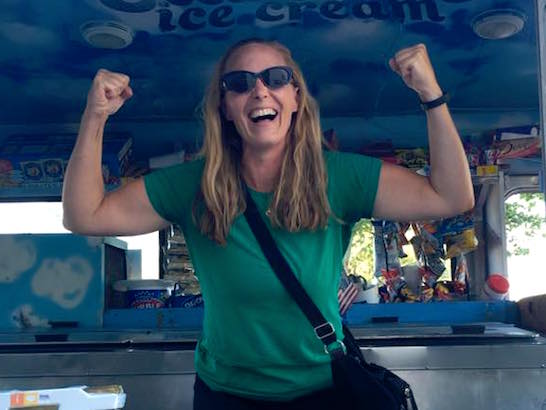 Melissa Smith | Discussions Manager & Writer
Melissa is a longtime animal lover, pet sitter, dog walker and business owner in Massachusetts who has been with Petful since 2013. She lives on Cape Cod with her teenage son and her cat, Harrison.
As discussions manager for Petful, Melissa makes sure that our comments section is respectful and fun. She also writes a variety of articles on everything from grooming tips to advice on pet behaviors.
Melissa spends her time running her business, Fresh Start Services, which offers professional pet sitting on Cape Cod, as well as looking up pets for the Presidential Pet Museum, walking dogs, visiting with chickens and befriending cats on her pet sitting visits — but she never forgets Harrison, who is always waiting at home to remind her who is the "top cat" in the household.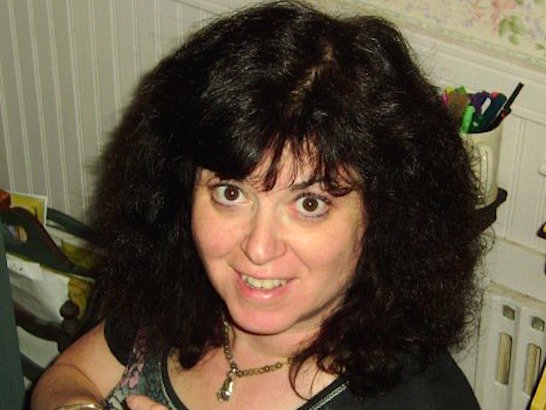 T.J. Banks | Cat Behaviors Writer
T.J. is the author of Sketch People: Stories Along the Way, A Time for Shadows, Catsong, Souleiado, Derv & Co.: A Life Among Felines and Houdini, a novel for young adults.
Catsong, a collection of her best cat stories, was the winner of a Merial Human–Animal Bond Award.
T.J. has received writing awards from the Cat Writers' Association (CWA), ByLine and The Writing Self. Her work has appeared in numerous anthologies, including Chicken Soup for the Single Parent's Soul and A Cup of Comfort for Women in Love, and T.J. has worked as a stringer for the Associated Press, as an instructor for the Writer's Digest School and as a columnist.
Kristen Youngs | Writer
Kristen is a freelance writer and travel junkie. When she's not out exploring other countries, she spends most of her time teaching others how to work remotely while her pit bull, Annabelle, lounges alongside. She's also an advocate for dogs like hers and aims to spread awareness everywhere she goes.
Kristen is originally from Dallas but has called New York, Denver and even London home over the years. She writes for both print and web publications, and loves the location freedom that comes with the job.
Kirsten Peek | Animal Welfare Writer
Kirsten lives in Austin and works for a nonprofit organization and as a freelance writer. She serves on the board of directors for a cat cafe that is opening soon in San Marcos, which aims to promote adoptable cats for a local shelter.
Kirsten previously worked as an adoption counselor at a no-kill animal shelter throughout college as she earned her journalism degree.
In her spare time, she fosters for local shelters and spends time with her adopted dog, Flea, and 2 adopted cats, Sarabi and Mufasa. Follow her on Twitter: @kirsten_peek.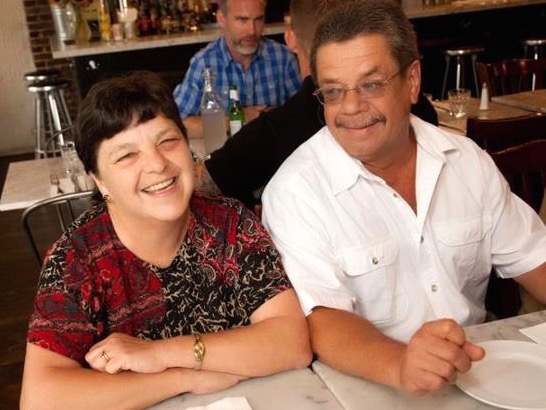 Gayle Hickman | Buzz Writer
Bet you didn't realize Petful was a family business. Guess what? Gayle is Dave's mom.
She and her husband, Doug, managed Petful's former shop out of their home in Shiloh, South Carolina, with Gayle handling the day-to-day tasks and Doug happily packing all the orders. He kept a big U.S. map on the wall with dozens of pins marking every location to which he had shipped orders. Almost every state had a pin in it, as he loved to point out.
Before Doug's death in 2016, he and Gayle shared their lives with many animals over the years — not only dogs and cats, but also rabbits, goats and chickens in the yard — his 2 pet roosters were named George and Merle (after legendary country singers George Jones and Merle Haggard). Doug even wanted to one day get a few emus! And we think he was serious about that. "Every pet deserves love," he would often say.
Gayle has been researching and writing about pet behaviors since 2011. In addition to Petful, her articles have appeared on Reader's Digest, Yahoo Shine and WebVet, to name a few.
Allison Gray | Writer
Allison is a photographer, artist, runner and tattooed remedial knitter.
She is married to her high school sweetheart, with whom she has visited 6 countries. Together they are the parents of a rescued dog, Banjo, and advocates for animal adoption and responsible pet care.
For months now, Allison has been researching, testing out and perfecting nutritious pet treat recipes in her kitchen for Petful.
You can follow Allison on her blog, Babe: Pig Dog in the Big City, and you can view her amazing artwork here: Custom Pet Art.
Jillian Blume | Features Writer
Jillian is a New York City–based writer whose feature articles have appeared in magazines and newspapers including the New York Observer, Marie Claire, Self and many others.
She received a master's degree in creative writing from New York University, has taught writing and literature at the School of Visual Arts, and is currently working on a novel.
Like the rest of us at Petful, Jillian passionately supports animal welfare and rescue, and she often covers these topics in her articles.
Julie Kim | Designer
Julie not only headed up both the website design and the 2015 rebranding campaign for Pets Adviser/Petful, but she also happens to be Dave's talented, amazing wife! She takes care of all sorts of design problems that pop up.
Julie holds a master's degree in communications design from Pratt Institute. You can check out more of her work here.