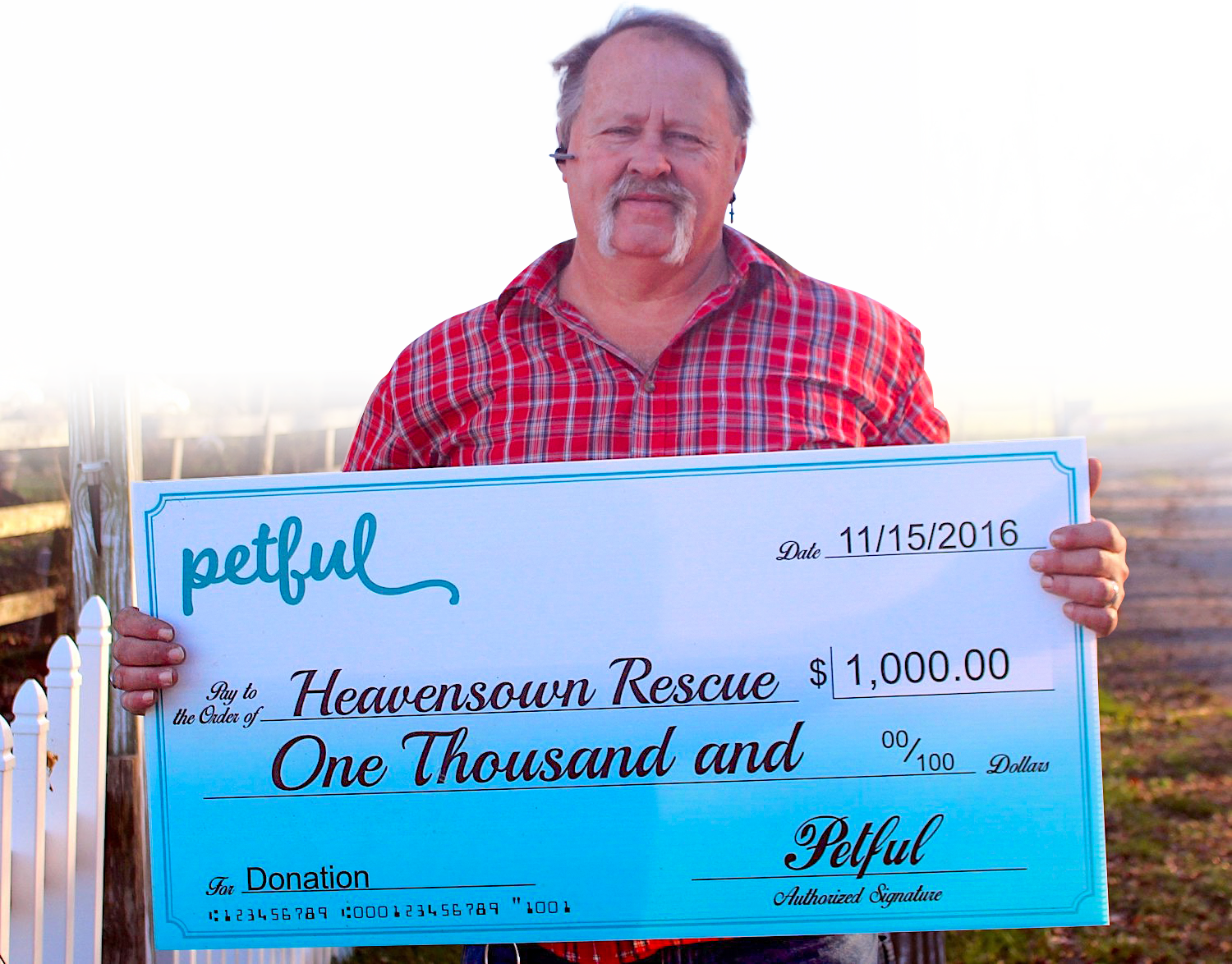 Like most websites, we make money from advertising. But Petful® is different. We use that money for good.
We have always set aside and donated a sizable portion of our net advertising revenue. That has meant thousands of dollars to help animal shelters, groups or related causes we believe in. So far, we've been able to donate $20,250!
Other ad revenue is recycled right back into this website to cover our expenses so we can meet Petful's other major commitment: to give our readers the tools they need to have happy, healthy pets.
Our Commitment to Giving Back
Here are just a few of the ways we've worked to make a difference:
In 2011, when our name was Pets Adviser rather than Petful, we proudly made our first-ever donation: $200 for a holiday gift drive by the "SURFice dog" Ricochet, the ASPCA's Dog of the Year. This event was more than a "paw it forward" gift drive for children with illnesses; it also was a way for Ricochet to visit elementary schools and teach hundreds of schoolchildren how to treat pets with kindness and respect.
For several years, we paid tribute to the countless people who work tirelessly to protect animals, often without pay or recognition. Whether it's fighting breed-specific legislation, picking up dogs from a puppy mill, rescuing a stray or helping to spread the word about a shelter animal needing a home, these amazing humans give it their all day in and day out. We wanted to pat them on the back for it in a bigger way. And so more than 2 dozen "animal heroes" were honored with our custom paw-print medal plus a donation from Petful, eventually totaling hundreds of dollars.
As our website grew, we were in a position to make even larger gifts. For example, in 2012, we were able to offer a $1,000 donation to the Newfoundland Club of America Rescue, which rescues and rehabilitates Newfoundlands all over the country — some badly injured, others near euthanasia. In 2014, we sent a check for $1,000 to Boston Terrier Rescue of East Tennessee, a nonprofit group that rescues Bostons all over the Southeastern United States. Many of the rescued dogs are too old or too sick to be adopted, and require medical care.
Other donations have included $500 to Sweetpea Friends of Rutland Animals of Paxton, Massachusetts, after a devastating fire; $1,000 to Mended Hearts Rescue of Indianapolis; $1,000 to the Idaho Humane Society; $1,000 to Heavensown Rescue in North Carolina; and $1,000 to Rancho Relaxo, an animal rescue organization and sanctuary in New Jersey whose "sole mission is to help every animal we possibly can." We also sent $1,500 worth of pet merchandise to A Second Chance Animal Shelter, a no-kill shelter near where Petful publisher Dave Baker grew up in South Carolina.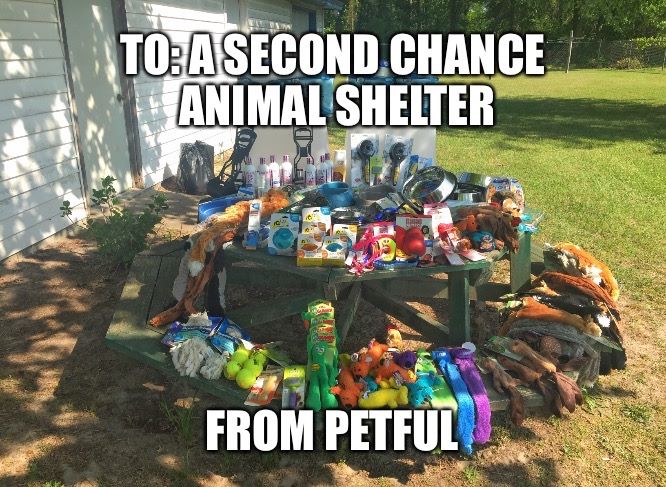 In 2017, Petful stepped up with a $1,200 donation to AMA Animal Rescue of Brooklyn, New York, to help save neglected puppies in Puerto Rico who desperately needed medical attention and new homes filled with love. Our hearts went out to these puppies the moment we saw their shocking pictures.
In 2018, we donated $500 to Greenlee's Furbaby Mission, a new rescue fund started after the tragic death of 10-year-old Greenlee Marie Buckley, who was electrocuted while trying to rescue kittens. Greenlee was an animal lover who dreamed of one day becoming a veterinarian.
Our Charitable Efforts Are Possible Thanks to You!
Please continue visiting our site regularly and sharing articles that you like with your friends and family. That's all you have to do.