⚠ Important recall information appears below.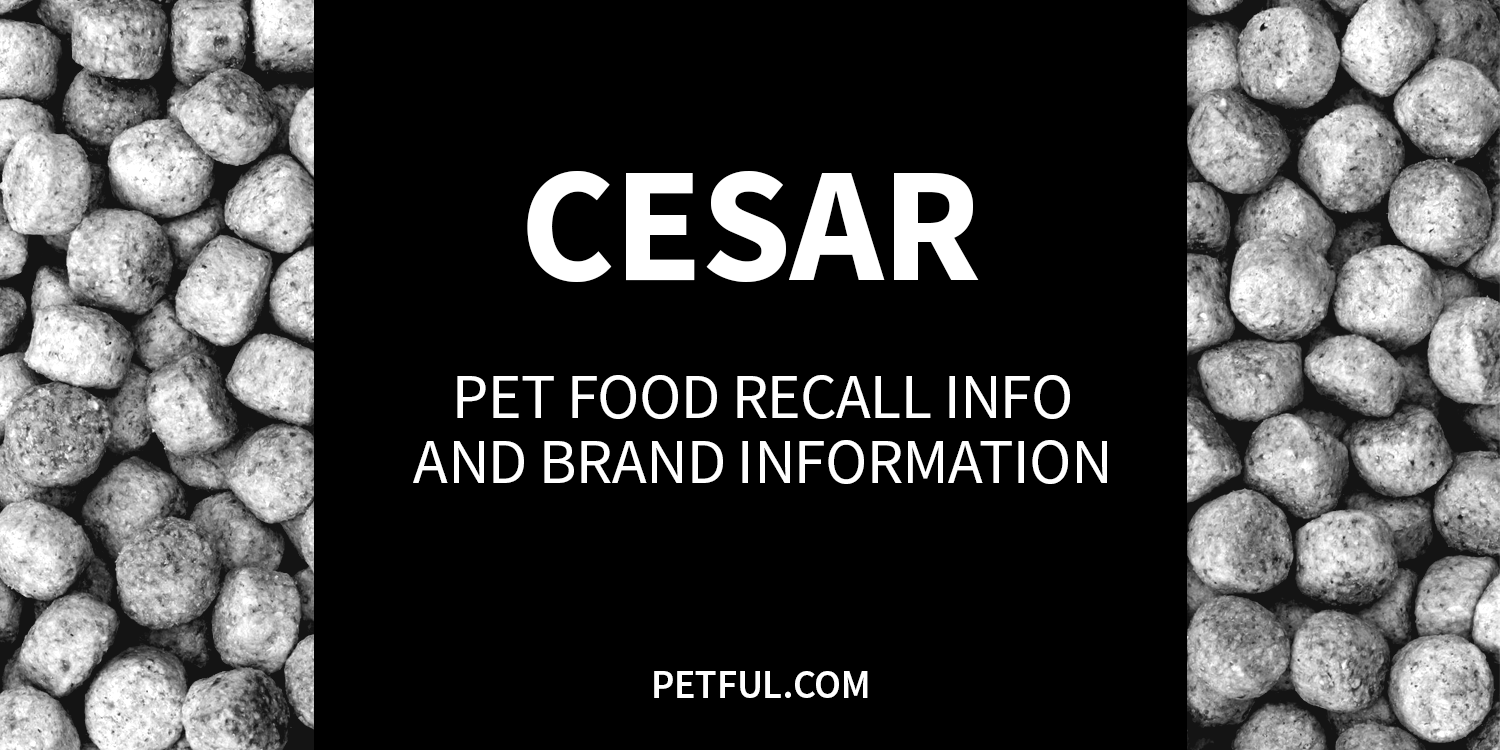 Cesar dog food products are manufactured in the United States under the Mars Petcare division of Mars, Inc. The company (Mars) manufactures many products for human and pet use and consumption. The company's headquarters is in McLean, Virginia.
Cesar Quick Facts
Brand line includes: Cesar Original with Beef, Cesar Original with Duck, Cesar Original with Lamb, Cesar Original with Turkey, Cesar Original Top Sirloin Flavor, Cesar Original Filet Mignon Flavor, Cesar Original T-Bone Steak Flavor, Cesar Original Grilled Chicken Flavor, Cesar Original with Chicken and Beef
Cost: $
Company: Mars, Inc.
Headquarters: 6885 Elm St, McLean, VA 22101
Contact info: 1-800-525-5273, email, website
Has Cesar Dog Food Ever Been Recalled?
Yes. In fall 2016, the company recalled a wet dog food because of reports of pieces of plastic in the food.
List of Cesar Recalls
October 2016
Cause: Potential for choking hazard from plastic pieces. Announcement: Mars, Inc. report dated Oct. 7, 2016 (archived here). What was recalled: The following packages of Cesar Classics Filet Mignon wet dog food:
Individual packs with "Best Before" date of Aug. 4, 2018 or Aug. 5, 2018 AND Lot #631FKKC or 631GKKC
Variety packs with "Best Before" date of Aug. 4, 2018 or Aug. 5, 2018 AND Lot #632D14JC, 633B24JC, 634A14JC, 634A24JC, 634B14JC, 634B24JC, 634E14JC, 635A24JC, 635B14JC, 636D24JC or 636E14JC
If you have not done so already, we urge you to sign up now for Petful's FREE recall alerts by email. Our free alerts are saving pets' lives.
Have You Had a Problem With Cesar Dog Food?
See our reporting page for contact info.
Leave a comment below to share your experience with others.
Please share this with your friends below:
Also Popular