The 100+ Best Dog Names on the Planet
Click the text below each dog name to reveal its unique story — and which personalities it's most suited to …
Show All | Male Only | Female Only

Dog Name: Apollo
Meaning: "God of the sun"
Personality: Tough
About This Name: A New York Police Department K-9 hero named Appollo (a variant spelling) was awarded the Dickin Medal for his work after 9/11. Actress/TV host and professional wrestler Marie Menounos is devoted to her many pets, including a white German Shepherd named Apollo. Captain Apollo of Battlestar Galactica (originally played by actor Richard Hatch) was a Viper Space Fighter pilot. And it was NASA's Apollo program that landed men on the moon.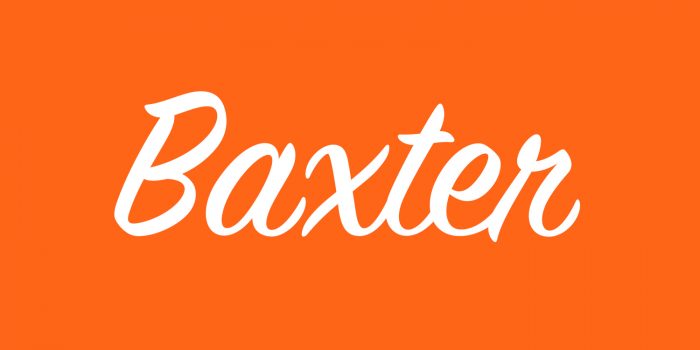 Dog Name: Baxter
Meaning: "Baker"
Personality: Outgoing, Eager to Please
About This Name: A Border Collie and a terrier each starred with Will Ferrell in the Anchorman movies portraying Baxter, a lovable dog who wore pajamas and head gear. A white Bull Terrier played an aggressive dog named Baxter in the 1989 comedy Baxter. While visiting a shelter to pick out a dog for a friend, actor Ryan Reynolds (Dead Pool) became attached to a retriever mix and ended up adopting the dog for himself, naming him Baxter. The name of Maine's former "first dog" was Baxter LePage.

Dog Name: Blue
Meaning: "Color between green and indigo"
Personality: Outgoing
About This Name: "You're my boy, Blue!" If you've watched the cult-classic comedy Old School, then you probably had a good laugh when Will Ferrell's character yelled that line to note the passing of a dear friend named Blue. The most popular name for American Pit Bull Terriers, Blue is also the chosen name for many Australian Cattle Dogs (Blue Heelers). A Bloodhound named Blue played a role in the long-running Andy Griffith Show. And lest we forget, the kids' show Blue's Clues featured an animated blue puppy who tried to communicate by leaving paw prints on three clues. Actor Blue Deckert starred in the 2009 film The Stepfather. And singers Beyoncé and Jay-Z chose this name for their first-born daughter.

Dog Name: Brody
Meaning: "Muddy place," "the wise one"
Personality: Tough, Independent
About This Name: Actress Jenelle Evans (Teen Mom 2) had a pit bull with this name. Actor Brody Nicholas Lee gained fame in the 2012 movie Cloud Atlas. American television personality and model Brody James appeared in the reality TV show The Princes of Malibu. The series Roswell has a character named Brody Davis, and in the classic quartet of Indiana Jones movies there is a character named Marcus Brody.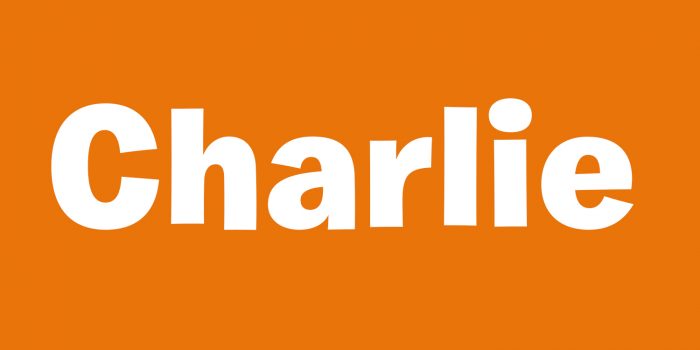 Dog Name: Charlie
Meaning: "Free"
Personality: Eager to Please, Outgoing
About This Name: The name Charlie works for just about every dog breed, shape and size. Dogs with this name like to play, fetch and chew. Many famous dogs share the name, such as the German Shepherd/Collie mix in All Dogs Go to Heaven. A German Shepherd named Charlie co-starred alongside actor Dean Cain in the 2008 film Ace of Hearts as the officer's best friend and loyal co-worker. Charlie Brown is the lovable protagonist in the classic American comic strip Peanuts. Among celebrities with this name are actor Charlie Sheen and country music singers Charlie Daniels, Charlie Rich and Charlie Pride.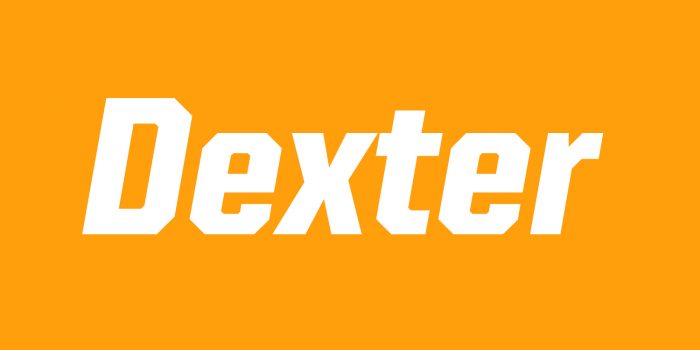 Dog Name: Dexter
Meaning: "Skilled," "fortunate"
Personality: Outgoing
About This Name: This name has risen in popularity over the years, partly thanks to the popular TV show about a serial killer named Dexter that aired from 2006 to 2013. Singer Dexter Roberts was a contestant on American Idol. Actor Dexter Dardan is best known for his roles in Maze Runner and Joyful Noise. Jazz musician Dexter Gordon's bebop style helped him become famous in the 1940s. Finally, another famous Dexter is singer/songwriter Dexter Holland of the punk band The Offspring, who in 2017 earned his PhD in molecular biology, an advanced education he had put on hold for nearly 25 years in order to focus on rock 'n' roll starting in the early '90s.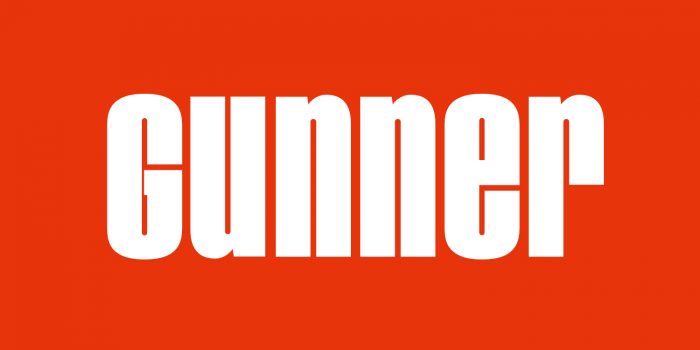 Dog Name: Gunner
Meaning: "Bold warrior"
Personality: Tough, Independent
About This Name: A stray Kelpie who had been rescued and given this name by soldiers accurately alerted air force personnel when Japanese aircraft were approaching during World War II. Many wrestlers also use the name, including Gunner Scott, the "Undertaker" of pro-wrestling fame, whose son was given the moniker as well. Football quarterback Gunner Kiel played for the University of Notre Dame.

Dog Name: Henry
Meaning: "Home ruler"
Personality: Outgoing, Eager to Please
About This Name: Actress Debra Messing (Will & Grace) has a mixed-breed terrier named Henry. Famous people with the name include Henry Winkler, who played Fonzie on Happy Days, and England's Prince Harry, whose formal title is His Royal Highness Prince Henry of Wales. Famous fictional Henrys include Henry Gupta (Tomorrow Never Dies), Henry Pym (a Marvel character) and Henry Bowers from Stephen King's It.

Dog Name: Jackson
Meaning: "Son of Jack"
Personality: Eager to Please, Outgoing
About This Name: Dogs named Jackson rarely meet a stranger. Singer Mariah Carey has a Russell Terrier named Jackson, and Kylie and Kendall Jenner had an Australian Shepherd with this name. Actor Jackson Raine starred in Beastmaster, and actor Jackson Bostwick played Captain Marvel in the TV series Shazam!

Dog Name: Jax
Meaning: "Strong," "protective"
Personality: Outgoing, Tough
About This Name: Comedian Chelsea Handler is accompanied by her Boxer, Jax, almost everywhere, including onstage during her standup routines. Jax Malcolm is known for his many talents, including movies (em>Love Is All You Need), music and competitive swimming. Another Jax in the movie world is Jax Austin (The Healer's Son). Jax Copeland Arnold is the son of actor Tom Arnold.

Dog Name: Louie
Meaning: "Fame," "war"
Personality: Independent
About This Name: Many famous people have dogs with this name. Singer Adele lavishes her Dachshund, Louie, with attention. Kylie and Kendall Jenner shared a chocolate Labrador Retriever named Louis, named after Louis Vuitton, one of their favorite designers. Famous people with the name include singer/jazz trumpeter Louis Armstrong and actor Louie Anderson.

Dog Name: Max
Meaning: "Greatest," short for Maximillian or Maxwell
Personality: Tough, Outgoing
About This Name: One of the most popular names in the United States, Max also happens to be a strong name for a pet. One of the most standout humans to have this name is Max von Sydow, a Swedish actor with over 100 television shows and movies to his credit, including Dune (1984), Minority Report (2002) and Star Wars: The Force Awakens (2015). In the animated classic How the Grinch Stole Christmas, the Grinch had a dog named Max. Fictional characters named Max include Max Goof (Goofy's son) and Max Detweiler (The Sound of Music).

Dog Name: Murphy
Meaning: "Sea fighter"
Personality: Tough, Outgoing
About This Name: A dog named Murphy would have a lot of company in the world of entertainment: There was a Doberman Pinscher named Murphy in the 1972 mystery movie They Only Kill Their Masters, rapper Murphy Lee won a Grammy for his part in the song "Shake Ya Tailfeather" and Murphy Karges was a founding member of the rock band Sugar Ray. In the mind-bending movie Interstellar, Murphy Cooper was Matthew McConaughey's science-loving daughter, named after Murphy's law. Of course, TV's most famous Murphy is probably Murphy Brown, a strong female character, so Murphy is a great name for tough dogs regardless of gender.

Dog Name: Oscar
Meaning: "Divine spear," "fighter for God"
Personality: Independent, Shy
About This Name: Golfer Joanne Lefson traveled the world with her beloved mutt, Oscar, visiting many sites, including the Eiffel Tower and the Great Wall of China. After Oscar died, Lefson wrote a book in 2010 detailing their adventures. One famous fictional Oscar was Oscar Madison (portrayed by Jack Klugman) on the TV sitcom The Odd Couple. Famous sports figures with this name include Oscar de la Hoya, the "Golden Boy" of boxing who won 10 world titles over his 16-year professional career. Oscar Wilde, famous author and poet, is still one of the most well-known people in literature, although he died long ago, in 1900. Long-running children's show Sesame Street has a character named Oscar the Grouch, who lives in a trash can.

Dog Name: Riley
Meaning: "Symbol of peace"
Personality: Independent, Outgoing
About This Name: Riley is becoming more popular as a dog's name. The name got a boost when the video game Call of Duty: Ghosts was released — a German Shepherd portrays Riley, who does some hard-core sniffing for explosives. In 2010, Zak Anderegg was hiking in an Arizona desert when he happened upon a scared black puppy who was starving at the bottom of a canyon. He nursed the dog back to health and named him Riley. Musicians who share the name include Riley McDonough, lead vocalist for the pop group Before You Exit, and Riley Baugus, a musician and instrument builder from North Carolina.

Dog Name: Romeo
Meaning: "Pilgrim to Rome"
Personality: Eager to Please, Outgoing
About This Name: Shakespeare's classic Romeo and Juliet features a pair of young star-crossed lovers who come to a tragic end. Actress Katherine Heigl chose the name Romeo for one of her many dogs, a lovable Schnauzer. Sharing this name are singer Romeo Santos and American rapper Romeo Miller. Romeo was also the name given to a wolf living in Mendenhall, Alaska, who successfully interacted with humans until he was killed by out-of-state hunters in 2009.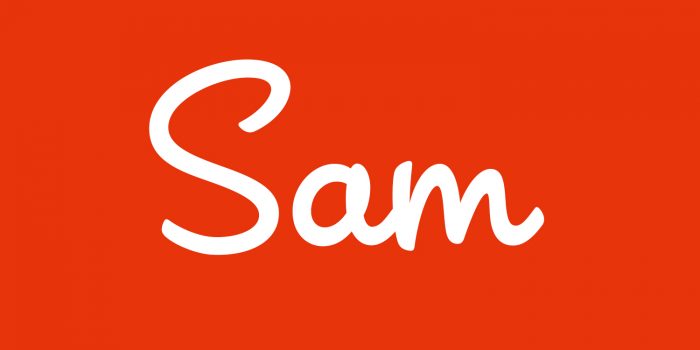 Dog Name: Sam
Meaning: "Heard by God"
Personality: Eager to Please, Outgoing
About This Name: A Cocker Spaniel named Sam was featured in the comic book series Sam and Me and in the animated TV series The Adventures of Sam. A blind purebred Chinese Crested named Sam won the title of "World's Ugliest Dog" 3 times in a row, making him an international celebrity — he had a face you will never forget. Although not a dog, a cat dubbed "Unsinkable Sam" managed to survive 3 sinkings of military ships during World War II. And finally, many famous people are named Sam, including actor Sam Elliott (The Big Lebowski), Sam Rockwell (Three Billboards Outside Ebbing, Missouri) and Sam Waterston (Law & Order). Because Sam can be a shortened version of Samantha, we think it works for both male and female dogs.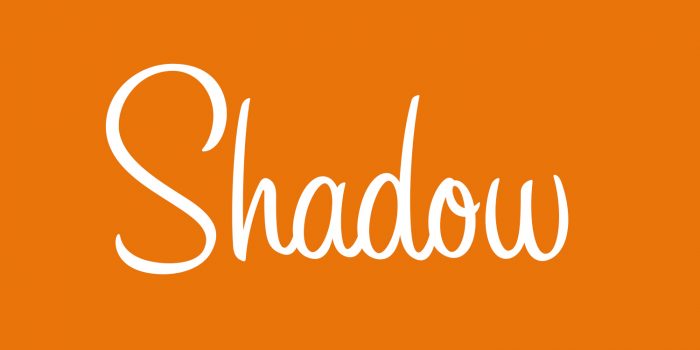 Dog Name: Shadow
Meaning: "Image cast by an object blocking the sun's range"
Personality: Independent, Shy
About This Name: The movies Homeward Bound: The Incredible Journey and Homeward Bound II: Lost in San Francisco featured a loyal and obedient Golden Retriever named Shadow. He could hold his own through many tough challenges. In the book The Sorcerers in the North (by John Flanagan), an injured dog named Shadow is found by a man who eventually captures the person responsible for the dog's misfortune. Actress Vanessa Hudgens has a Toy Poodle with this name, and Japanese writer Satoru Shiga uses the stage name Shadow WX. The Dungeons & Dragons franchise has a long-running character named Shadow. We think Shadow could work well as a name for either a male dog or a female dog.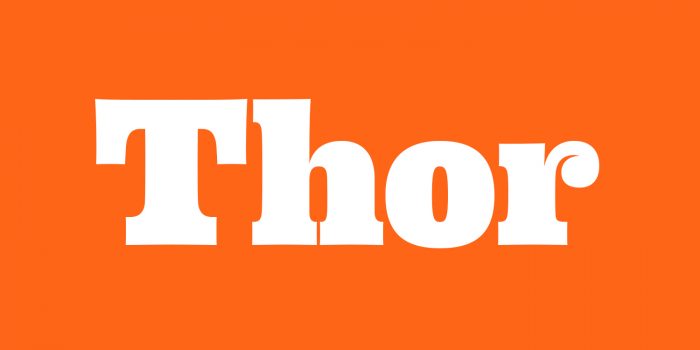 Dog Name: Thor
Meaning: "Thunder"
Personality: Tough
About This Name: The name Thor saw a rise in popularity after Marvel's hit movie Thor and its sequels in the Avengers franchise were released. In the 1996 horror movie Bad Moon, there is a German Shepherd named Thor. There is also a character named Thor in the book The Hitchhiker's Guide to the Galaxy. In Norse mythology, the god Thor was associated with thunder, lightning and strength.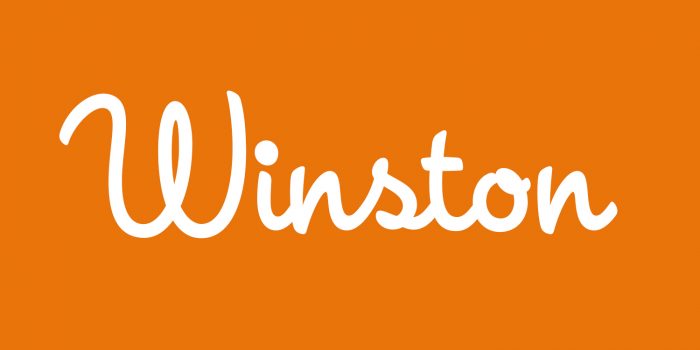 Dog Name: Winston
Meaning: "Joy stone"
Personality: Independent, Outgoing
About This Name: Dogs named Winston wear their names with dignity. Singer Gwen Stefani adores her Pomeranian, Winston. The animated Disney film Feast stars a Boston Terrier by that name. Famous people named Winston have included British Prime Minister Winston Churchill and Winston Marshall of the band Mumford & Sons.

Dog Name: Bailey
Meaning: "Trusted guardian"
Personality: Eager to Please, Outgoing
About This Name: Dogs named Bailey are smart and obedient. The 2010 movie Adventures of Bailey: The Lost Puppy stars a Golden Retriever who is accidentally left behind when his family moves away. Many people have been named Bailey over the years. The 8th mayor of Seattle was Bailey Gatzert. Col. Bailey K. Ashford was an American physician who died in 1834. Actor Bailey Chase appeared in Buffy the Vampire Slayer and Saving Grace, among other shows.

Dog Name: Bear
Meaning: "Large head," "bulky body"
Personality: Tough, Independent
About This Name: In the movie Crimson Tide, a Russell Terrier named Bear is the constant companion of Capt. Ramsey (Gene Hackman). The TV show Person of Interest features a Belgian Shepherd named Bear who won viewers' hearts as the pet of John Reese (Jim Caviezel). Among famous people with the name is football coach Bear Bryant, who retired with 323 wins.

Dog Name: Bo
Meaning: "Living"
Personality: Outgoing, Tough
About This Name: The most popular dog named Bo is former "first dog" Bo Obama, a Portuguese Water Dog belonging to former U.S. President Barack Obama and his family. A German Shepherd who had never barked in his life was cast as Bo, the beloved pooch of actor Tim Conway's character in the 1970 film The Billion Dollar Hobo. Notable people with this name include actress Bo Derek, comedian Bo Burnham and star athlete Bo Jackson. Some fictional characters have had this name as well, such as Little Bo Peep (Mother Goose Nursery Rhymes), Bo Duke (Dukes of Hazzard) and Bo Monkey (Fresh Beat Band of Spies).

Dog Name: Bruno
Meaning: "Shield of cement," "armor"
Personality: Tough, Independent
About This Name: Although Cinderella was the star of Disney's Cinderella, fans will recall that one of her companions was a dog named Bruno. In Longville, Minnesota, a dog named Bruno earned local fame and a had a statue dedicated to him because he took long, solo walks into and out of town. Other famed Brunos include American musician Bruno Mars, fictional character Bruno Gianelli (The West Wing) and DC Comics' Bruno Mannheim. Meanwhile, Brüno Gehard is a flamboyant fashionista portrayed by comedian Sacha Baron Cohen.

Dog Name: Cody
Meaning: "Heavenly God," "reassuring," "cushion"
Personality: Eager to Please, Outgoing
About This Name: A small dog named Cody achieved YouTube stardom after a clip was posted that showed him "screaming" in response to his name. An Alaskan Malamute named Cody starred as Nanook in the cult movie classic The Lost Boys. Actor Robin Williams had a son named Cody, and actor Cody Christian is best known for his role in television's Pretty Little Liars.

Dog Name: George
Meaning: "Earth worker"
Personality: Eager to Please, Outgoing
About This Name: George is a classic, timeless name for a male dog. Actor Jim Carrey had a Great Dane named George. In New Zealand, a courageous Russell Terrier was posthumously awarded a PDSA gold medal for defending 5 children who were under attack by 2 large, aggressive dogs and subsequently died from his injuries. Many notable people have been named George, including filmmaker George Lucas, novelist George R.R. Martin and actor George Clooney. America's first president was George Washington. Baseball legend Babe Ruth's real name was George. And let's not forget Curious George, the cute animated monkey who can't help getting into trouble. There are so many more famous people named George — your dog would be in fine company if you gave him this classic name.

Dog Name: Hank
Meaning: "God is gracious"
Personality: Independent, Outgoing
About This Name: Hank the Cowdog is the star of a long-running children's book series by John R. Erickson. In 2014, a stray dog appeared on the fields of the Milwaukee Brewers' spring training facility and the team promptly adopted him as their unofficial mascot, naming him Hank. Tom Hanks is one of the most prolific and recognizable actors in the world. Other famous Hanks include Hank Williams, Hank Williams Jr. and Hank Williams III, all 3 of them music stars, and baseball's legendary Henry "Hank" Aaron.

Dog Name: Hunter
Meaning: "One who searches for something"
Personality: Independent, Outgoing
About This Name: The animated Road Rovers features a Golden Retriever named Hunter. Famous people who are known by the name Hunter include journalist and author Hunter S. Thompson. His works include Fear and Loathing in Las Vegas and The Rum Diary. Other notables are golfer Hunter Mahan, actor Hunter Gomez and singer Hunter Hayes. Hunter Renfrow, a walk-on receiver on Clemson University's football team, caught the game-winning touchdown pass with 1 second to play in the 2016 National Championship Game. Some fictional characters with this name are Hunter Clarington (Glee) and Hunter Van Pelt (Jumanji).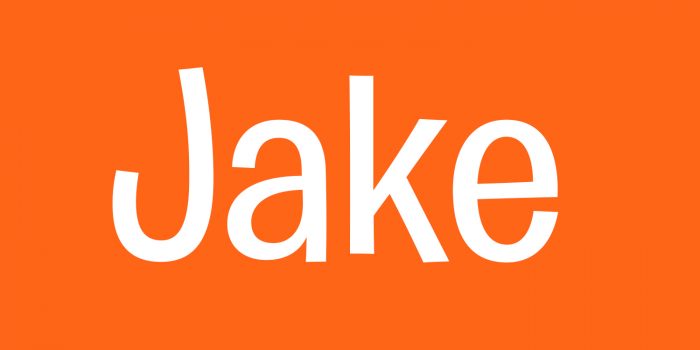 Dog Name: Jake
Meaning: "Fun-loving," "happy"
Personality: Eager to Please, Outgoing
About This Name: In the 2010 cartoon Adventure Time, a dog named Jake had magical powers that enabled him to change sizes and shapes at will. In the 2012 made-for-TV movie Puppy Love, a mixed-breed puppy named Jake played a big part in bringing together an unlikely couple. Champion Boxer Jake LaMotta is among the well-known humans who have this name, and another is actor Jake Gyllenhaal.

Dog Name: Joey
Meaning: "Life will enlarge"
Personality: Eager to Please
About This Name: In the 1971 comedy/drama movie Fools' Parade, there was a Bloodhound named Joey. Television character Joey Tribbiani (played by Matt LeBlanc) starred in the hit sitcom Friends. Other television shows with characters named Joey are Full House, The West Wing and Degrassi: The Next Generation. Several baseball players also share this name — Joey Wagman, Joey Gathright and Joey Cora. Young kangaroos are known as joeys, so Joey would be a good name for a cute little dog with bouncy energy.

Dog Name: Luke
Meaning: "From Lucania"
Personality: Independent
About This Name: "Luke, I'm your father …" No character is more popular or well-known than Luke Skywalker, protagonist in the Star Wars franchise. Many famous people have the name Luke, such as singer-songwriter Luke Bryan, actor Luke Edwards and American football player Luke Collis. Fictional Lukes include Luke Dunphy (Modern Family), Luke Ward (The O.C.) and Luke Cage (Marvel Universe).

Dog Name: Milo
Meaning: "Merciful"
Personality: Eager to Please, Shy
About This Name: A Russell Terrier named Milo (real name Max) made his acting debut in the blockbuster movie The Mask, playing the loyal sidekick of Jim Carrey. The character also showed up in a sequel, Son of the Mask. Actress Diane Lane named her pampered Shih Tzu/Chihuahua mix Milo. People with the name include Milo Cawthorne (Ziggy in Power Rangers), Milo Aukerman (singer) and Milo Hamilton, the sportscaster who became famous for saying, "Holy Toledo! What a play!"

Dog Name: Oliver
Meaning: "Elf army," "ornery"
Personality: Eager to please
About This Name: Singer Rihanna loves to pamper her Maltese/Poodle mix, a dog named Oliver. Actress Nicolette Sheridan shares her home with an affection-loving Golden Retriever with this name. People who have the name include actor Oliver Hudson (Nashville, Rules of Engagement), political commentator Oliver North and film director Oliver Stone.

Dog Name: Otis
Meaning: "One who hears well"
Personality: Independent
About This Name: An adventurous young Pug played the part of Otis in the 1989 movie Milo and Otis. In the 2005 film Son of the Mask, a mixed-breed dog named Otis stumbles upon Loki's mask. Inspirational icon and musician Otis Redding is considered one of the greatest singers in American history. A Texas inventor, Otis Boykin, was responsible for devising a control unit for the pacemaker. In the Superman franchise, supervillain Lex Luthor had an associate named Otis.

Dog Name: Rocco
Meaning: "Battle cry"
Personality: Tough, Independent
About This Name: In the 2014 film The Drop, Rocco was an abused pit bull who was taken in by a loving bartender (played by Tom Hardy). Madonna has a son named Rocco. Other famous people with the name include celebrity chef Rocco DiSpirito, Tampa Bay Rays coach Rocco Baldelli and filmmaker Rocco Botte. Earth's moon has a small lunar crater named Rocco. The 2017 accidental death in the United Kingdom of a 5-month-old Border Terrier named Rocco spurred a social media movement encouraging people to remove their dogs' collars while they are at home.

Dog Name: Roscoe
Meaning: "From the deer forest"
Personality: Independent, Shy
About This Name: In the comic strip Pickles, a dog named Roscoe lived with a retired couple. Actor James Best made Rosco P. Coltrane a household name with his portrayal of the bumbling sheriff in the TV series The Dukes of Hazzard. Other notable Roscoes are Roscoe Parrish (NFL football player), composer and educator Roscoe Mitchell, and biochemist Roscoe Brady, whose research paved the way for critical enzyme replacement therapies.

Dog Name: Sammy
Meaning: "Heard by God"
Personality: Eager to Please, Outgoing
About This Name: Singer/songwriter Justin Bieber named his Papillon Sammy, and actress Victoria Justice (Zoey) has a Bichon Frise/Schnauzer mix who also shares this name. One of the most famous people named Sammy was actor and singer Sammy Davis Jr., and in the book Everything Is Illuminated by Jonathan Safran Foer, the female lead had a guide dog named Sammy. The TY Company created a beanie baby named Sammy to honor baseball player Sammy Sosa. If you grew up reading the comic Family Circus, you'll recall that one of their dogs was named Sammy.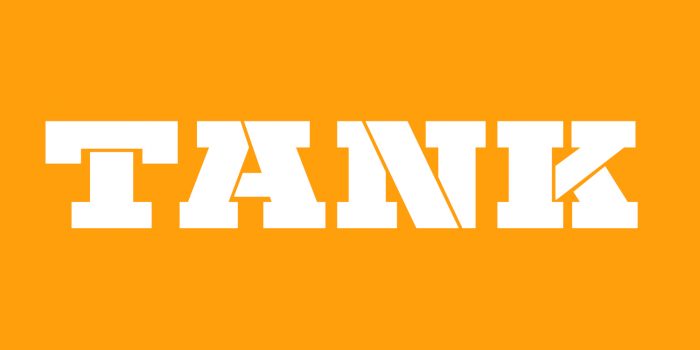 Dog Name: Tank
Meaning: "Large container"
Personality: Tough, Independent
About This Name: In 2015, a Bulldog named Tank won the annual Beautiful Bulldog competition at Drake University in Des Moines, Iowa, beating others who had traveled from as far away as New Jersey. In November 2017, a Great Dane named Tank helped his human fend off a home invasion in Louisville, Kentucky. People named Tank are rare, but some use it as a nickname, such as football players Tank Daniels, Tank Tyler and Tank Williams. There was a character named Tank in the Matrix trilogy.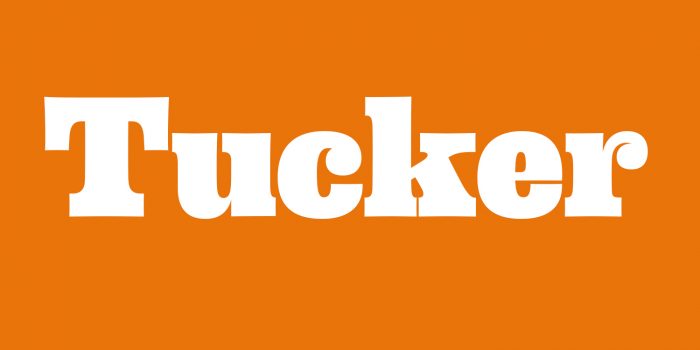 Dog Name: Tucker
Meaning: "Cloth thickener"
Personality: Tough, Independent
About This Name: Tucker is a popular name for dogs in movies, TV shows, books and celebrity homes. In the 2013 Hallmark movie Christmas With Tucker, a teen from Alaska forms a strong bond with a 3-legged collie/husky mix named Tucker. Tucker Albrizzi is a young actor who has played roles in movies and television series, including Good Luck Charlie and Big Time Rush. Other notables include the son of former U.S. Vice President Dan Quayle and Tucker Gates, who directed several episodes of the TV series Alias and Lost.

Dog Name: Zeus
Meaning: "Father of the gods"
Personality: Tough, Outgoing
About This Name: The 1997 comedy Zeus and Roxanne was about the friendship between a dog and a dolphin. The 2009 made-for-TV movie The Dog Who Saved Christmas showcased a family's Labrador Retriever, Zeus, who nabbed some robbers while he was home alone on Christmas Eve. A Great Dane named Zeus from Michigan became famous when he was named the world's tallest dog in 2011. He measured 7 feet, 5 inches standing on his hind legs.

Dog Name: Bandit
Meaning: "Robber," "outlaw"
Personality: Tough, Independent
About This Name: A Border Collie named Bandit is added to the Ingalls family in the second season of Little House on the Prairie. We3, an anti–animal exploitation comic book series, features a dog named Bandit, as well as a cat and a rabbit, all of whom were kidnapped and wrapped in robotic armor. A Chihuahua named Bandit won first place in a celebrity look-alike competition for his resemblance to Donald Trump. Actor George Way is the proud father of a daughter who was given this name. In The New Adventures of Johnny Quest, Johnny has a dog named Bandit.

Dog Name: Beau
Meaning: "Handsome," "admirer"
Personality: Shy
About This Name: In the movie Iron Will, a Siberian Husky named Beau led a team on a cross-country marathon to help his young caretaker deal with financial woes. It's a Wonderful Life star Jimmy Stewart wrote a poem in loving memory of his dog named Beau — the legendary actor's poem made Johnny Carson cry. Among human celebrities with this name are actors Beau Bridges (The Fabulous Baker Boys) and Beau Mirchoff (Scary Movie 4).

Dog Name: Boomer
Meaning: "Full-grown kangaroo"
Personality: Outgoing, Tough
About This Name: Boomer was the title character in the movie Boomer, about a stray dog who was always helping people in trouble. A Labrador Retriever named Boomer was a family pet in the movie Independence Day. In the late 1970s and early '80s, a man named Gary Matthews roamed around Pittsburgh, eating dog biscuits and wearing a collar around his neck. He believed he was a dog named Boomer. Olympic swimmer Michael Phelps has a son with this name, born in 2016. Finally, a woodpecker in Disney's The Fox and the Hound was named Boomer.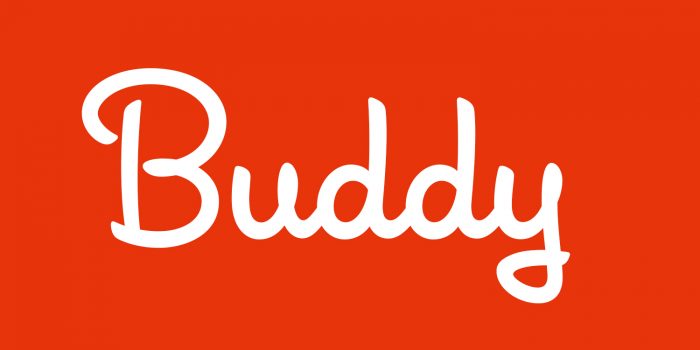 Dog Name: Buddy
Meaning: "Messenger," "friend"
Personality: Eager to Please, Outgoing
About This Name: Dogs named Buddy love their humans! Many Buddys are mixed breeds and rescues. Former U.S. President Bill Clinton had a dog named Buddy, who became well-known for his feud with that other Clinton presidential pet, Socks the Cat. According to the Presidential Pet Museum, Buddy "was gregarious and playful," accompanying the president "in the Oval Office, on walks on the White House grounds and on trips to Camp David." Movies featuring dogs named Buddy or Bud include Air Bud, in which a talented puppy plays basketball, and Bring Him Home, about a dog named Buddy who goes missing but is found at just the right time. Several singers, too, have the name: think Buddy Holly and Buddy Guy.

Dog Name: Cooper
Meaning: "Barrel maker"
Personality: Eager to Please, Independent
About This Name: In the movie Angel Dog, after a man named Jake loses his family in an automobile accident, his dog, Cooper, helps him learn to live again. Also, featured throughout the movie Daylight was a dog named Cooper. That movie came out in 1996, long before Cooper became a popular name for a dog. The dog appears throughout the entire movie and is ultimately saved from drowning by Sylvester Stallone's character. In addition, a young actor named Cooper Rowe had a starring role in the TV series Glee, and another child star, Cooper Timberline, starred in the movie Falsify. There are many celebrities from across the decades whose last name is Cooper, including Jackie Cooper, Gary Cooper and Anderson Cooper.

Dog Name: Gizmo
Meaning: "Mechanical device or gadget"
Personality: Eager to Please, Outgoing
About This Name: Fans will first think of the adorable creature in the Gremlins movie franchise, who monstrously transformed when fed after midnight. Teen Titans has a character named Gizmo, as does the cartoon Duck Tales. Jep and Jessica Robertson of Duck Dynasty have a fluffy brown and white Shih Tzu with this name. Gizmo is a great name for a playful puppy.

Dog Name: Harley
Meaning: "Wild-spirited"
Personality: Independent, Outgoing
About This Name: Dogs named Harley are loyal companions who love to play. Bikers often choose to name their dogs Harley. Producer, instrumentalist and DJ Harley Streten (a.k.a. "Flume") won 5 awards at the ARIA Music Awards in 2017. Finally, Harley Quinn is a fictional comic book character who made her live-action debut in the 2016 film Suicide Squad (portrayed by actress Margot Robbie).

Dog Name: Jack
Meaning: "God's gift"
Personality: Eager to Please, Independent
About This Name: Early TV helped the name Jack become popular. Little House on the Prairie featured a mixed-breed dog named Jack, a beloved family pet. The name, now a longtime favorite, is shared by a number of human celebrities, such as actors Jack Lemmon and Jack Nicholson, comedian Jack Benny, and boxing legend Jack Dempsey. Jack, played by a young Leonardo DiCaprio, was Rose's lower-class love interest in the blockbuster movie Titanic. Jack Daniel's Tennessee Whiskey is the top-selling American whiskey in the world; the distillery's founder, Jasper Newton "Jack" Daniel, was born around 1850.

Dog Name: Jasper
Meaning: "Bringer of treasure"
Personality: Shy, Independent
About This Name: A mixed-breed dog named Jasper was a main character in the book I Want to Kill the Dog. In the literary classic Rebecca there was a Cocker Spaniel named Jasper. A Labrador Retriever named Jasper had a role in the animated TV series Family Guy. Singer Brad Paisley gave this name to his son, and so did Matt Jones, who portrays a special agent on the TV series NCIS. Jasper Beardly is a recurring character on The Simpsons.

Dog Name: Koda
Meaning: "Friend," "my little bear"
Personality: Independent, Shy
About This Name: The movies Snow Dogs, Eight Below and Husky all featured dogs named Koda. Disney's Brother Bear had a character named Koda. Koda Shigeyuki, a Japanese author, wrote many books, including The Icon of Liberty. South Carolina native Jordan Sudak is an acclaimed rhythm and blues–style musician. In baseball, there is a pitcher named Koda James Glover whose fastball can consistently exceed 90 mph, and whose slider can reach "ridiculous" speeds of 96 mph. According to his Wikipedia page, he is descended from Cherokees, and Koda means "bear" in the Cherokee language.

Dog Name: Marley
Meaning: "Pleasant seaside meadow"
Personality: Eager to Please, Outgoing
About This Name: The dog name Marley exploded in popularity after the famous book and movie Marley and Me, in which a Labrador Retriever's life with his humans was chronicled. Other famous Marleys include iconic musician Bob Marley and actress Marley Shelton. One famous fictional Marley is Jacob Marley, the main character in Dickens's A Christmas Carol. A well-known DJ and producer, Marley Marl (also known as Marion Williams), was one of the most influential producers in the history of hip-hop.

Dog Name: Moose
Meaning: "Big," "strong man"
Personality: Tough
About This Name: Several people, such as Yankees pitcher Mike Mussina and actor Jared Padalecki, have the nickname Moose. A Parson Russell Terrier with this name became famous when he starred as Eddie Crane in the television show Frazier. Before retiring, that dog named Moose went on to snag another role, this time in the movie My Dog Skip. The name Moose is also popular with human companions, particularly those who have large-breed dogs.

Dog Name: Ollie
Meaning: "Elf warrior," "olive tree"
Personality: Eager to Please, Outgoing
About This Name: While certainly fine as a stand-alone name for a dog, Ollie is often used as a nickname for Oliver. One noted human Ollie was the accomplished athlete Ollie Matson. Other famous Ollies include record producer Ollie E. Brown and English actor and singer Olly Murs. Some fictional characters with this name are Ollie the Bunny (Wonder Pets) and Ollie Williams (Family Guy).

Dog Name: Rex
Meaning: "King"
Personality: Tough, Outgoing
About This Name: Television drama Inspector Rex, which ran from 1994 to 2004, starred a police dog named Rex. A sheep dog with the name Rex appeared in the 1995 movie Babe. Former U.S. President Ronald Reagan once had a Cavalier King Charles Spaniel named Rex. Famous people with the name Rex include football player Rex Grossman, Canadian singer Rex Goudie and baseball player Rex Brothers. Fictional characters include the toy dinosaur from Toy Story, Captain Rex from Star Wars: The Clone Wars and Desperate Housewives character Rex Van de Kamp. Lastly, we can't forget the king of dinosaurs: the Tyrannosaurus rex.

Dog Name: Rocky
Meaning: "Masculine," "of the rock"
Personality: Outgoing, Tough
About This Name: Although some celebrities, like Kim Kardashian, name their dogs Rocky (she had a Boxer named Rocky), this is also a popular name for people. The name Rocky was made famous by Sylvester Stallone in his movie portrayal of boxer Rocky Balboa. Other boxers with this name include Rocky Graziano and Rocky Marciano.

Dog Name: Rusty
Meaning: "Reddish-brown color"
Personality: Independent, Shy
About This Name: In the 1998 movie Rusty: The Great Rescue, Rusty was a lovable Beagle who came to help some newborn puppies who had been kidnapped. There was also a dog named Rusty in Disney's Home on the Range. Famous people with the name Rusty include figure skater Rusty Fein, baseball player Rusty Kuntz and director Rusty Cundieff. Rusty the Diesel was a supporting character in the Thomas the Tank Engine franchise. King of the Hill's character Dale Gribble often used the name Rusty Shackleford as an alias. In the National Lampoon's movies, Rusty is Clark Griswold's son.

Dog Name: Scout
Meaning: "Observer"
Personality: Independent, Outgoing
About This Name: In the perpetually hotly debated novel To Kill a Mockingbird by Harper Lee, Scout is the narrator and protagonist. Other notable Scouts include Scout Willis, actress and daughter of Bruce Willis and Demi Moore, and actress Scout Taylor-Compton. In the old western The Lone Ranger, the name of the ranger's horse was Scout. A pit bull named Scout who was rescued from abuse took to the internet (with the help of his human friends) to help rebrand pit bulls, and even wrote a book. And in the 2001 children's cartoon series Finley the Fire Engine, a detective proudly bore the name Scout.

Dog Name: Teddy
Meaning: "Gift from God," "prosperous guardian"
Personality: Eager to Please, Outgoing
About This Name: Teddy Hilton is Perez Hilton's beloved Goldendoodle. A Great Dane named Teddy the Wonder Dog became a favorite of viewers in the early 1900s when he appeared in The Nick of Time Baby (1916) and Teddy at the Throttle (1917). Quite a few people have had this name, too — some of them are actors Teddy Dunn (The Gilmore Girls), Teddy Sears (Raising the Bar), Teddy Bridgewater (quarterback for the Minnesota Vikings) and, of course, Teddy Roosevelt, the 26th president of the United States.

Dog Name: Tyson
Meaning: "Son of German"
Personality: Outgoing, Tough
About This Name: A self-taught skateboarding dog named Tyson appeared in 2 movies: Lords of Dogtown and Undiscovered. On working days, he was said to command a salary of over $1,000 per day. Notable people named Tyson (or with the last name Tyson) include boxer Mike Tyson, American soccer player Tyson Wahl and musician Tyson Meade. In the Pokemon franchise, trainer Ash Ketchum had a rival named Tyson. Rick Riordan's popular Percy Jackson and the Olympians series features a cyclops named Tyson.

Dog Name: Ziggy
Meaning: "Protector"
Personality: Independent, Outgoing
About This Name: Most often the dog name Ziggy is chosen in honor of the comic strip character. Actress Mischa Barton (The Sixth Sense) adores her Pomeranian/Shih Tzu mix dog named Ziggy. The oldest son of musician Bob Marley was given the name Ziggy. The Detroit Lions football team includes defensive end Ezekiel Ansah, known to his friends as Ziggy. Iconic singer David Bowie had a persona named Ziggy Stardust in the 1970s. On HBO's series The Wire, there was a character named Ziggy Sobotka, and Ziggy is the name of a boy in Big Little Lies.