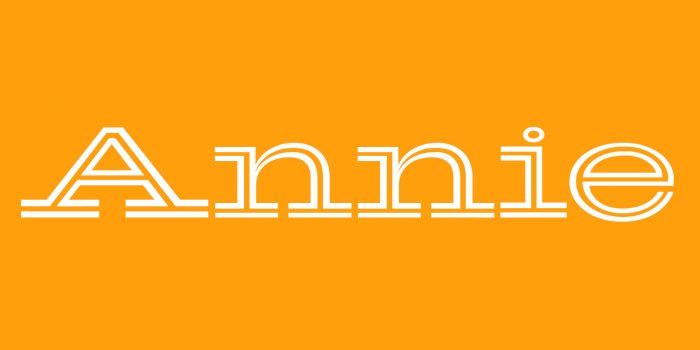 Dog Name: Annie
Meaning: "Prayer," "favor," "grace"
Personality: Eager to Please, Outgoing
About This Name: There are many famous Annies in cultural history: Annie Lennox (singer), Annie Oakley (pioneer) and Annie Jump Cannon (astronomer) are just a few. A dog rescued from the humane society just before being euthanized was named Sandy and played himself in the classic movie Annie. Famous fictional Annies include Annie James (The Parent Trap), Annie Hall (Annie Hall) and, of course, Annie Wilkes (Misery).

Dog Name: Baby
Meaning: "Infant," "small child"
Personality: Independent, Shy
About This Name: Some notable people with the name Baby are writer Baby Halder, Indonesian actress Baby Huwae and an Indian film director simply known as "Baby." One classic fictional Baby is the character Frances "Baby" Houseman in the movie Dirty Dancing. The line "Nobody puts Baby in a corner," spoken by Patrick Swayze, was the American Film Industry's No. 98 on its list of Top 100 movie quotes. In the 1972 movie The Doberman Gang there was a dog named Baby-Face Nelson.

Dog Name: Callie
Meaning: "Most beautiful," "lark," "from the forest"
Personality: Outgoing
About This Name: Notable people named Callie include journalist and presenter Callie Crossley, U.S. District Judge Callie Granade and rugby footballer Callie Visagie. In the world of fiction, there's Callie Shaw (The Hardy Boys series), Calliope "Callie" Torres (Grey's Anatomy), Callie Jacob (The Fosters) and Callie Maggotbone (Ugly Americans). There is a novel by Wendy Howell Mills called Callie and the Dealer and a Dog Named Jake, a mystery set in North Carolina.

Dog Name: Daisy
Meaning: "Day's eye"
Personality: Outgoing, Eager to Please
About This Name: Famous Daisys can be found in several career fields, from modeling to bronze medal–winning Olympic competitors. A Labrador Retriever named Daisy co-starred alongside Clint Eastwood in the movie Gran Torino. According to IMDb, Daisy was Eastwood's beloved real-life dog, but she was actually named Holly. And of course, although she isn't a dog, we all know Daisy the famous Disney duck. Finally, if you have ever read The Great Gatsby, you will no doubt remember the beautiful former debutante Daisy Buchanan, a particular obsession of the mysterious millionaire Jay Gatsby.

Dog Name: Ella
Meaning: "Beautiful fairy," "all"
Personality: Eager to Please, Outgoing
About This Name: Queen of jazz Ella Fitzgerald is one of the most popular Ellas in cultural history. Other notable Ellas include Ella Baker (activist) and Ella Thomas (actress and producer). Ella has been a popular fictional name as well, with characters such as Ella Montgomery (Pretty Little Liars), Ella of Frell (Ella Enchanted) and Ella Brashear (Men of Honor). If your puppy is a "beautiful fairy," then Ella would be the perfect name for her.

Dog Name: Harley
Meaning: "Wild-spirited"
Personality: Independent, Outgoing
About This Name: Dogs named Harley are loyal companions who love to play. Bikers often choose to name their dogs Harley. Producer, instrumentalist and DJ Harley Streten (a.k.a. "Flume") won 5 awards at the ARIA Music Awards in 2017. Finally, Harley Quinn is a fictional comic book character who made her live-action debut in the 2016 film Suicide Squad (portrayed by actress Margot Robbie).

Dog Name: Holly
Meaning: "Holy," "shrub"
Personality: Outgoing, Eager to Please
About This Name: Famous Hollys include Holly Marie Combs (actress), Holly Black (author of The Spiderwick Chronicles) and Holly Mangold (athlete). In the world of fiction, some recognizable Hollys are Holly Flax (The Office), Holly White (Breaking Bad) and Holly Hills (Diary of a Wimpy Kid). And in September 2017, a clever Labrador Retriever named Holly learned to "find" money (usually from her humans' purse or pockets) and used that money to "buy" treats from them.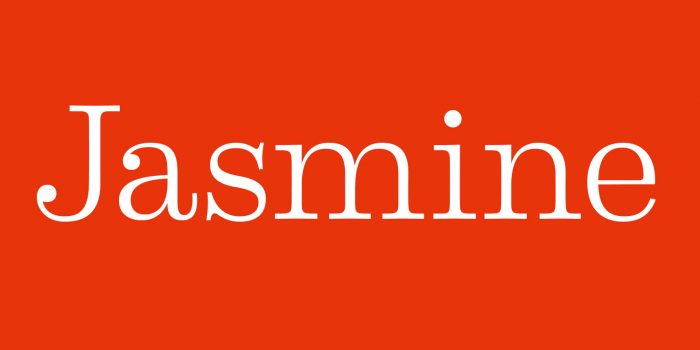 Dog Name: Jasmine
Meaning: "Gift from God"
Meaning:
Personality: Independent
About This Name: Jasmine is originally a Persian name that refers to the jasmine flower. It has become popular as a name in America as well, particularly after the release of Disney's Aladdin. Popular people with this name include Jasmine Armfield (actress), Jasmine You (singer) and Jasmine Twitty, who at 25 was the youngest person ever to be sworn in as a judge in the town of Easley, South Carolina. There is a record label called Jasmine Records and a Woody Allen film titled Blue Jasmine. A 2011 revolution in China is referred to as the "Jasmine Revolution." In Aladdin, Jasmine is the heroine and the princess of Agrabah, and in the movie Pretty Little Liars there is a police officer named Agent Jasmine Fuji.

Dog Name: Layla
Meaning: "Wine," "intoxication," "night," "dark beauty"
Personality: Eager to Please, Outgoing
About This Name: Eric Clapton's famous song "Layla" brought the name into the spotlight, and this song is still widely played, even though it was released in 1970. However, the name itself hasn't gained nearly as much popularity as the song, and there are only a few notable Laylas out there. Fictionally, there is Layla Miller, a Marvel character also known as Butterfly, and a character named Layla in Disney's sitcom Dog With a Blog.

Dog Name: Lulu
Meaning: "Pearl," "famous in war," "light," "rabbit"
Personality: Outgoing, Eager to Please
About This Name: A famous Scottish pop singer named Lulu is known for the song "To Sir, With Love," the title song to the classic James Bond film The Man With the Golden Gun. Other famous Lulus include Chinese-Dutch novelist Lulu Wang and the notorious Lulu White, an American madam. Lulu the Dog made an appearance on Mythbusters, playing herself in the episode "Chinese Invasion Alarm." And one of TV dog Lassie's descendants, an exceptionally intelligent and well-trained collie named Lulu, served as a service dog and therapy dog and brought joy to all who knew her.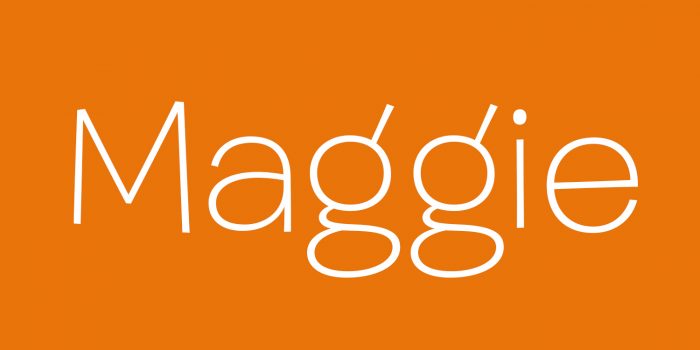 Dog Name: Maggie
Meaning: "Pearl"
Personality: Tough, Outgoing
About This Name: Famous Maggies include actresses Maggie Gyllenhaal, Maggie Shiu and Maggie Smith. There are also famous authors, singer-songwriters, athletes and journalists named Maggie. Actress Scarlett Johansson has a dog named Maggie, and so does popular country star Luke Bryan. Favorite fictional Maggies include Maggie Greene (The Walking Dead), Maggie Beckett (Sliders) and Maggie Simpson (The Simpsons).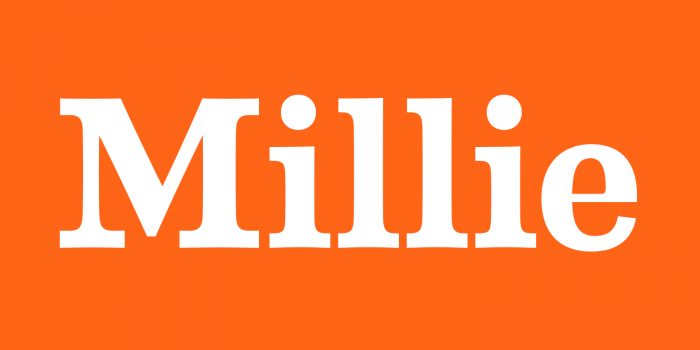 Dog Name: Millie
Meaning: "Free born," "noble," "strength or determination"
Personality: Eager to Please
About This Name: Standout cultural Millies include Mildred Millie Deegan, who was a baseball player in the All-American Girls Baseball League, as well as singer Millie Scott and Millie Hughes-Fulford, a medical investigator, biologist and astronaut. Former First Lady Barbara Bush had a dog named Millie when the Bushes were in the White House. The iconic cartoon character Minnie Mouse had a little-known niece named Millie Mouse.

Dog Name: Mocha
Meaning: "Sweet as chocolate"
Personality: Tough, Independent
About This Name: Not many people are named Mocha. Philippine performer and blogger Margaux Justiniano Uson uses it as a stage name, and Australian footballer Maurie Dunstan used it as a nickname. Actor Hugh Jackman has a French Bulldog named Mocha. This would be the perfect name for a lovable brown dog.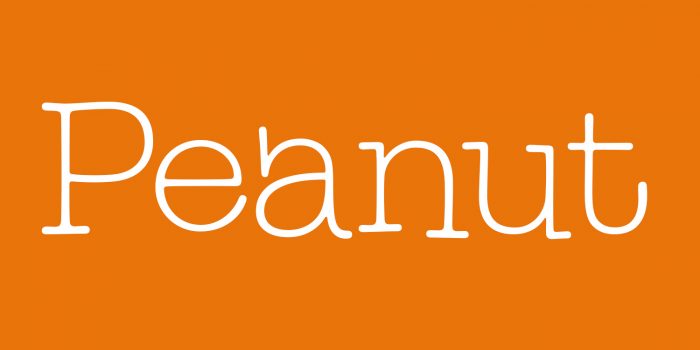 Dog Name: Peanut
Meaning: "Small"
Personality: Independent, Shy
About This Name: Several people have been called Peanut as a nickname, including baseball coach Jim Davenport, jazz trumpeter Herbert Lee Holland and football player Charles Tillman. The iconic comic strip Peanuts stars a black and white Beagle named Snoopy. The Planters company uses a dancing peanut — aptly named "Mr. Peanut" — as its mascot, and popular ventriloquist Jeff Dunham has a puppet named Peanut. In 2017, a former shelter dog named Peanut was hailed as a hero for rescuing a 3-year-old girl from a ditch. "Peanut suddenly started barking uncontrollably, reported CBS News, adding that "the behavior was certainly unusual for the ordinarily shy pup." She led her human to an open field where an unclothed girl lay in a ditch, shivering in the freezing temperatures. (The girl and a sibling were later taken into custody of Child Protective Services.) "Thanks to Peanut, the little girl's life was saved," CBS stated.

Dog Name: Pepper
Meaning: "Hot-tempered"
Personality: Tough, Eager to Please
About This Name: There are only a few people with the first name Pepper in cultural history. Two of them are saxophonist Pepper Adams and baseball player Pepper Martin. In the realm of fiction we have Marvel's famous character Pepper Potts and Suzy Pepper, a character in Glee. There is also a soda called Dr. Pepper, which has been around since the 1880s. And the movie The Adventures of Pepper and Paula featured a dog named Pepper.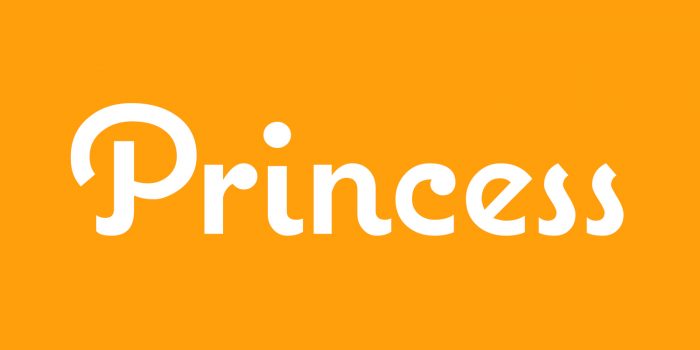 Dog Name: Princess
Meaning: "Royal daughter"
Personality: Independent, Shy
About This Name: Although we are not aware of any famous people whose actual name is Princess, it has long been a favorite nickname. There have been several influential actual princesses, including Princess Diana. The movie The Princess Bride has enjoyed a huge following and has become a cult classic. A little-known movie called Dancer and the Dame stars a German Shepherd named Princess — and of course there are numerous beloved Disney cartoon princesses, known all over the globe.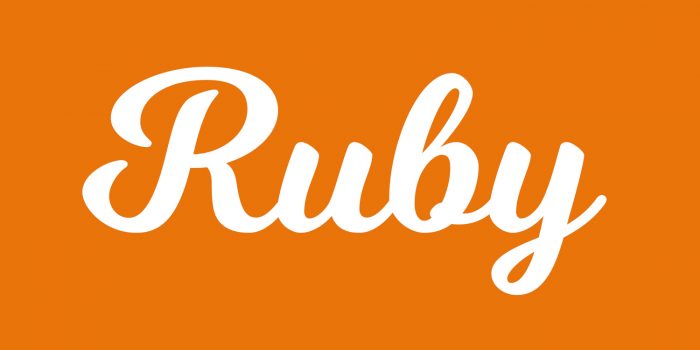 Dog Name: Ruby
Meaning: "Precious jewel"
Personality: Outgoing
About This Name: Ruby has been a powerful name in and out of Hollywood. Famous Rubys include Australian model Ruby Rose, radiophysics pioneer Ruby Payne-Scott (also the world's first female radio astronomer) and singer Ruby Turner, who is well-known on both sides of the Atlantic. Actress Kaley Cuoco adopted a shelter dog named Ruby. Fictional characters named Ruby include the hilarious Ruby Rhod (The Fifth Element), Ruby Jean Reynolds (True Blood) and demon Ruby (Supernatural).

Dog Name: Scout
Meaning: "Observer"
Personality: Independent, Outgoing
About This Name: In the perpetually hotly debated novel To Kill a Mockingbird by Harper Lee, Scout is the narrator and protagonist. Other notable Scouts include Scout Willis, actress and daughter of Bruce Willis and Demi Moore, and actress Scout Taylor-Compton. In the old western The Lone Ranger, the name of the ranger's horse was Scout. A pit bull named Scout who was rescued from abuse took to the internet (with the help of his human friends) to help rebrand pit bulls, and even wrote a book. And in the 2001 children's cartoon series Finley the Fire Engine, a detective proudly bore the name Scout.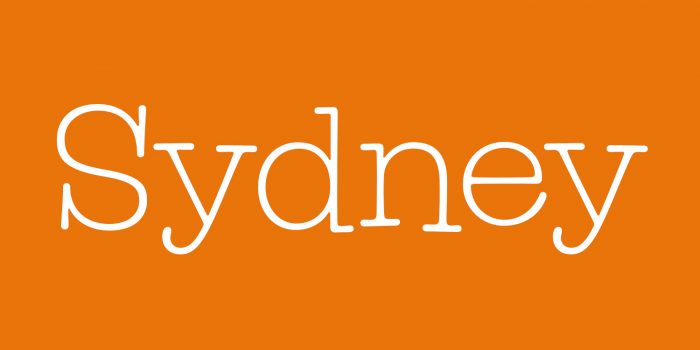 Dog Name: Sydney
Meaning: "Wide island," "south of the water," "from Sidon"
Personality: Independent
About This Name: American actress Sydney Tamiia Poitier (daughter of famed actor Sidney Poitier) has starred in several movies and TV shows, including the rebooted Knight Rider, which aired in 2008. The TV series Melrose Place, Alias and Relic Hunter all have characters named Sydney. In addition, Sydney is the name of an Australian city — and it would make an elegant name for your girl dog. According to SheKnows, those with this name "have a deep inner desire for travel and adventure, and want to set their own pace in life without being governed by tradition."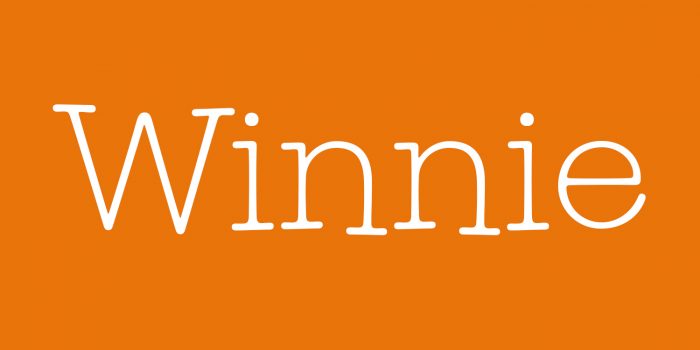 Dog Name: Winnie
Meaning: "From wine's town," "from a friend's town"
Personality: Shy
About This Name: Winnie is another name made famous by Disney — in this case, by the beloved bear Winnie the Pooh. Other, lesser-known Winnies include actress Winnie Lightner, dramatist Winnie Holzman and Winnie Madikizela-Mandela, ex-wife of former South African president Nelson Mandela. In the Disney movie Tuck Everlasting, the main character's name is Winnie Foster. Classic cartoon character Woody Woodpecker had a girlfriend named Winnie.

Dog Name: Athena
Meaning: "Goddess of wisdom," "goddess of war"
Personality: Tough, Independent
About This Name: Although there are relatively few people named Athena, some famous ones include Athena Cage, American singer and songwriter, and actress Athena Massey, who had roles in The Young and the Restless and Doogie Howser, M.D., as well as a role in the movie The Nutty Professor. There is a Princess Athena in Denmark's royal family. Classic rock band The Who released a song in 1982 titled "Athena." Fictional characters named Athena include Lt. Athena (Battlestar Galactica) and Marvel character Athena, one of the Olympian gods.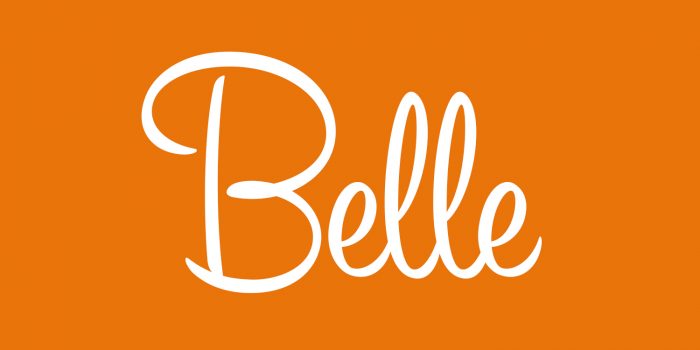 Dog Name: Belle
Meaning: "Intelligent," "lovely one," "beautiful"
Personality: Eager to Please
About This Name: Belle Brezing, who died in 1940, is believed to have been the model for the character Belle Watling in Gone With the Wind. Other Belles are actress Belle Baker and singer Belle Cole. In the animated movie Belle and Sebastian there is a white dog named Belle. The most famous fictional Belle is the Disney princess named Belle, star of Beauty and the Beast.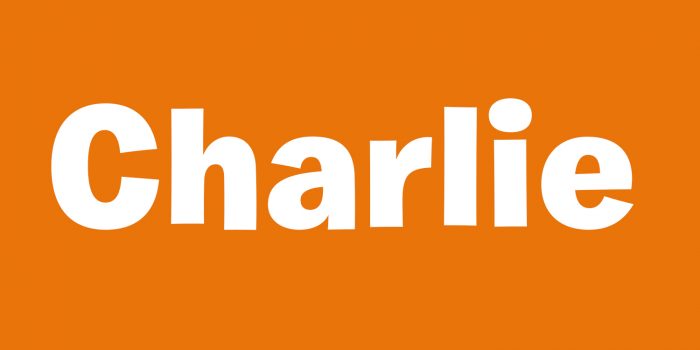 Dog Name: Charlie
Meaning: "Free"
Personality: Eager to Please, Outgoing
About This Name: The name Charlie works for just about every dog breed, shape and size. Dogs with this name like to play, fetch and chew. Many famous dogs share the name, such as the German Shepherd/Collie mix in All Dogs Go to Heaven. A German Shepherd named Charlie co-starred alongside actor Dean Cain in the 2008 film Ace of Hearts as the officer's best friend and loyal co-worker. Charlie Brown is the lovable protagonist in the classic American comic strip Peanuts. Among celebrities with this name are actor Charlie Sheen and country music singers Charlie Daniels, Charlie Rich and Charlie Pride. Charlie is a traditionally masculine name, but it's growing in popularity as a name for girls (it can be short for Charlotte or Charlene, for example). We think Charlie makes a great name for either a male dog or a female dog.

Dog Name: Dakota
Meaning: "Friend"
Personality: Eager to Please
About This Name: Dakota was the name of a Native American tribe whose descendants still live in the Dakotas and surrounding states. Some well-known Dakotas include American actress Dakota Fanning, jazz singer Dakota Staton and Dallas Cowboys quarterback Dakota Prescott. A movie called Dakota released in 1988 featured actor Lou Diamond Phillips.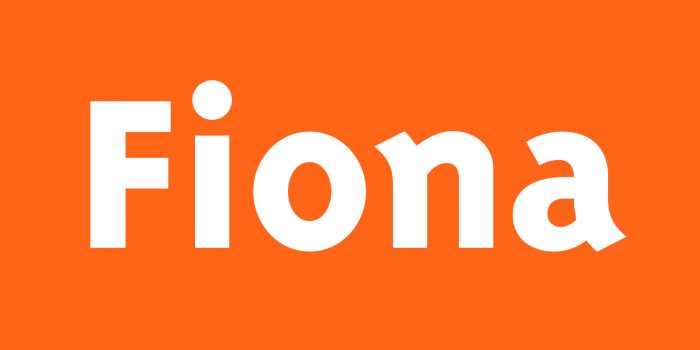 Dog Name: Fiona
Meaning: "White," "fair"
Personality: Outgoing, Tough
About This Name: Fiona is a relatively popular name for girl dogs and people. Notable people with the name include Fiona Ritchie (broadcaster), Fiona Staples (artist), Fiona Flanagan (singer) and Fiona Mackenzie (singer). The ogress Princess Fiona from the Shrek movie series, Shameless's Fiona Gallagher and Fiona of Lemony Snicket's A Series of Unfortunate Events novels are all popular fictional characters. In 2011, a Poodle mix named Fiona who had been abandoned was named the ASPCA's Dog of the Year.

Dog Name: Harper
Meaning: "Harpist," "minstrel"
Personality: Outgoing, Eager to Please
About This Name: Author Harper Lee was one of the most influential novelists of her era. Her novel To Kill a Mockingbird has become a literary classic. Other notable Harpers include basketball player Harper Williams, singer-songwriter Harper Simon, artist and musician Harper Goff and football player Harper LeBel. Recognizable fictional characters with this name are Harper Dearing (NCIS) and Harper Stanhope (Lost).

Dog Name: Honey
Meaning: "Sweet"
Personality: Shy, Independent
About This Name: Honey is a relatively rare name for a person — it is more often used as a nickname, a stage name or an endearment. However, there was a famous dog named Honey – Spuds Mackenzie. This English Bull Terrier was the "spokesdog" for Anheuser-Busch in the 1980s and was portrayed in commercials as a male. In reality, "he" was a girl dog named Honey Tree Evil Eye. There are few fictional human Honeys, but one that comes to mind is Honey Daniels in the movie Honey.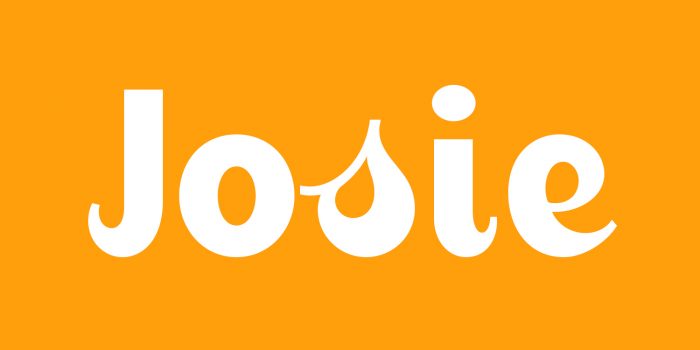 Dog Name: Josie
Meaning: "God will add"
Personality: Eager to Please, Outgoing
About This Name: Some famous Josies include actress Josie Bissett, producer Josie Davis and comedian Josie Lawrence. Legendary lawman Wyatt Earp's wife's name was Josephine, but he called her Josie. Kerry Washington has a small dog named Josie. The lead singer of the band Josie and the Pussycats uses Josie as a stage name — the group's name was inspired by Josie DeCarlo. In the beloved book Anne of Green Gables, there is a character named Josie Pye.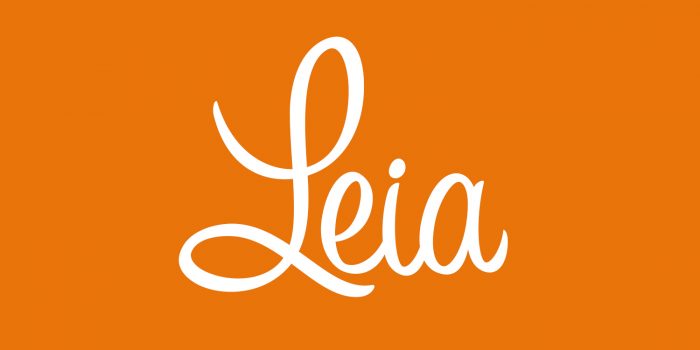 Dog Name: Leia
Meaning: "Child of heaven," "heavenly flowers"   
Personality: Independent, Tough
About This Name: Actress Carrie Fisher is known for playing the most iconic Leia of all time: Princess Leia Organa of Alderaan from the Star Wars universe. (Before her death, Fisher had a French Bulldog named Gary.) In 2015, likely thanks to the recurring popularity of the Star Wars movies, the name Leia found its way onto the list of 1,000 most popular baby names for the first time.

Dog Name: Luna
Meaning: "Moon"
Personality: Outgoing, Eager to Please
About This Name: Since the publication of J.K. Rowling's Harry Potter series, which features the slightly "loony" Luna Lovegood, the name Luna has become popular all over the world. Besides a famous YouTuber named Luna, there are actresses named Luna Schweiger and Luna Blaise and several celebrity babies named Luna or given the nickname Luna.

Dog Name: Marley
Meaning: "Pleasant seaside meadow"
Personality: Eager to Please, Outgoing
About This Name: The dog name Marley exploded in popularity after the famous book and movie Marley and Me, in which a Labrador Retriever's life with his humans was chronicled. Other famous Marleys include iconic musician Bob Marley and actress Marley Shelton. One famous fictional Marley is Jacob Marley, the main character in Dickens's A Christmas Carol. A well-known DJ and producer, Marley Marl (also known as Marion Williams), was one of the most influential producers in the history of hip-hop.

Dog Name: Minnie
Meaning: "Wished-for child," "loving memory"
Personality: Shy, Independent
About This Name: The most famous cultural Minnie has to be Walt Disney's Minnie Mouse, counterpart to Mickey Mouse. Other famous Minnies include folk artist Minnie Evans, actress Minnie Driver, and stage and film actress Minnie Dupree. The only female chimpanzee in the U.S. Mercury space program was named Minnie. In Dean Koontz's novel Watchers, there is a Golden Retriever named Minnie.

Dog Name: Nala
Meaning: "First drink of water," "successful"
Personality: Outgoing
About This Name: The name Nala is best known as a character in Disney's The Lion King. But some celebrities, including Laurel Holloman and Keenan Ivory Wayans, have named their daughters Nala. After the release of The Lion King, however, dogs named Nala suddenly got popular. Recently, Nala has been in the top 25 on Rover.com's list of top 100 female dog names. One more thing … if you're a fan of New Orleans, you might consider a unique twist on this name: Nola.

Dog Name: Penelope
Meaning: "Weaver"
Personality: Tough, Outgoing
About This Name: When thinking of famous Penelopes, you might think first of actress Penelope Cruz. In addition, Penelope Fitzgerald was an award-winning English novelist. Other notables include actress Penelope Ann Miller, director Penelope Spheeris and singer Penelope Houston. In fiction, there is Penelope Garcia (Criminal Minds) and Penelope Clearwater (the Harry Potter novels), and in Greek mythology the mother of the god Pan was a dryad named Penelope.

Dog Name: Phoebe
Meaning: "The shining one"
Personality: Independent
About This Name: Phoebe Carrari is a famous and accomplished cellist of worldwide renown. There is also actress Phoebe Cates, cartoonist Phoebe Gloeckner and Phoebe Couzins, the first American marshal. On the long-running television show Friends, one of the main characters (the "weird one") was Phoebe Buffay. Phoebe was also one of the weird sisters on the popular animated series Gargoyles.

Dog Name: Riley
Meaning: "Symbol of peace"
Personality: Independent, Outgoing
About This Name:Riley is becoming more popular as a dog's name. The name got a boost when the video game Call of Duty: Ghosts was released — a German Shepherd portrays Riley, who does some hard-core sniffing for explosives. In 2010, Zak Anderegg was hiking in an Arizona desert when he happened upon a scared black puppy who was starving at the bottom of a canyon. He nursed the dog back to health and named him Riley. Musicians who share the name include Riley McDonough, lead vocalist for the pop group Before You Exit, and Riley Baugus, a musician and instrument builder from North Carolina.

Dog Name: Sandy
Meaning: "Protector of mankind"
Personality: Tough, Eager to Please
About This Name: The most famous dog named Sandy was the shaggy pup from the musical and movie Annie. Famous humans with this name include Sandy Koufax (baseball pitcher), Sandy Duncan (actress) and Sandy Rothman (musician). Sandy Cheeks is the name of the animated underwater squirrel in SpongeBob SquarePants. The classic musical Grease follows the high school adventures of Sandy Olsson.

Dog Name: Shelby
Meaning: "From the manor house," "willow farm"
Personality: Tough, Independent
About This Name: Record label producer Shelby Singleton had a hand in several notable artists' careers, including Jerry Lee Lewis, Brook Benton and Dave Dudley. Other well-known Shelbys include Shelby Lynne (singer), Shelby Lyons (athlete) and Shelby Steele (author). In Smallville, Clark Kent's Golden Retriever was named Shelby. The most memorable Shelby is a fictional character played by Julia Roberts in the movie Steel Magnolias. Her character, Shelby Eatenton Latcherie, struggles to overcome diabetes.

Dog Name: Trixie
Meaning: "Bringer of joy," "happiness"
Personality: Outgoing, Eager to Please
About This Name: Trixie is often used as a nickname for people named Patricia, Beatrice and Beatrix. Famous Trixies include blues singer, vaudeville entertainer and actress Trixie Smith, transgender actress Trixie Maristela, and silent film actress Trixie Friganza. A movie titled Trixie, released in 2000, revolved around a protagonist of the same name. The animated TV cartoon The Fairly Oddparents has a character named Trixie Tang. And, incidentally, during the scene in Disney's Lady and the Tramp where Lady is berating the scoundrel, she shouts a list of female names at him — and one of them is Trixie.

Dog Name: Ava
Meaning: "Living one"
Personality: Independent, Shy
About This Name: Ava Gardner remains one of the most recognizable and popular actresses of her era. Gardner's popularity was likely a factor in the sharp rise in popularity of the name, particularly among celebrities when naming their babies. Some celebs who have named their children Ava are Kevin Dillon, Hugh Jackman and Reese Witherspoon. Soap operas All My Children, Guiding Light and General Hospital all have had characters named Ava, and the TV series Nip/Tuck had an Ava as well.

Dog Name: Cali
Meaning: "Most beautiful"
Personality: Independent
About This Name: Cali was originally a Greek name, although it has become more common in America. Actor and stuntman Cali Nelle worked on the film Guardians of the Galaxy, and singer-actress Cali Blake landed a role in Pitch Perfect 2. The word Cali is often used as a nickname for the state of California. Fictional Calis include Cali Mills (Taken) and Cali Goodwin (Raven).

Dog Name: Cleo
Meaning: "Pride," "fame," "glory"
Personality: Outgoing
About This Name: Cleo can be short for Cleopatra or Cleophus, but is also used as a stand-alone name. Notable figures with the name Cleo are actress Cleo Moore, baseball player Cleo Smith, silent film actress Cleo Madison and musician Cleo Patra Brown. In the television show The People's Choice there was a Basset Hound named Cleo, and in the children's show Clifford the Big Red Dog, Clifford had a friend who was a purple Poodle named Cleo. In Disney's Pinocchio, Geppetto's fish was named Cleo.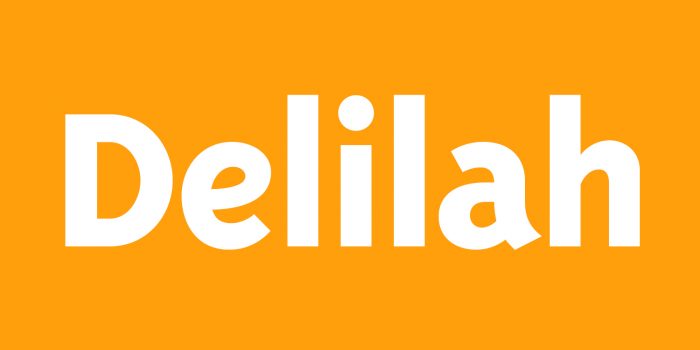 Dog Name: Delilah
Meaning: "Small," "delight," "temptress"
Personality: Independent
About This Name: Some famous Delilahs are Israeli foil fencer Delilah Hatuel, radio personality Delilah Rene and the British musician known simply as Delilah. Several notable artists have recorded songs titled "Delilah," including Queen, Florence and the Machine, Tom Jones and The Cranberries. There is a character named Delilah in the Marvel Comics universe. In 1949, the movie Sampson and Delilah, which details the biblical tale of the pair, was released.

Dog Name: Gigi
Meaning: "Earth worker," or "trustworthy farmhand"
Personality: Independent
About This Name: Gigi is most often used as a nickname for someone named Georgina, Virginia or Virginie. Some grandparents are called by the nickname Gigi as well. Famous Gigis include Australian actress Gigi Edgley, Swedish singer Gigi Hamilton, and actresses Gigi Lai and Gigi Leung, both from Hong Kong. Ethiopian singer Ejigayehu Shibabaw uses Gigi as her stage name, and so does actress Ghislaine Elizabeth Marie Perreau-Saussine — better known as Gigi Perreau. French writer Colette wrote a 1944 novel titled Gigi. The soap opera One Life to Live has a character named Gigi Morasco. In Disney's Lilo and Stitch: The Series, an illegal genetic experiment created a dog named Gigi, who was engineered to annoy people with her barking.

Dog Name: Hazel
Meaning: "Commander"
Personality: Tough, Outgoing
About This Name: Hurricane Hazel was a powerful storm from the 1950s that left devastation in its wake. There are many famous Hazels scattered throughout cultural history, such as bluegrass singer Hazel Dickens, former U.S. Secretary of Energy Hazel R. O'Leary and jazz musician Hazel Scott. Author John Green's popular book The Fault in Our Stars followed a young girl named Hazel Grace Lancaster. Other famous fictional Hazels include the rabbit Hazel in Watership Down, Hazel Frost (a character in the X-Men universe) and Hazel Aden (Degrassi: The Next Generation).

Dog Name: Izzy
Meaning: "Will laugh"
Personality: Independent
About This Name: Izzy is often used as a nickname for lot of other names, such as Israel, Isadore, Isabel and even Elizabeth. Notable Izzys include athletes Israel "Izzy" Alcántara and Isidore "Izzy" Goldstein and Izzy Meikle-Small, an actress. An animated character named Izzy was the mascot of the 1996 Summer Olympics in Atlanta. Recognizable Izzys from the entertainment industry include Izzy Mandelbaum (Seinfeld), Izzie Stevens (Grey's Anatomy) and Izzy Moreno (Miami Vice).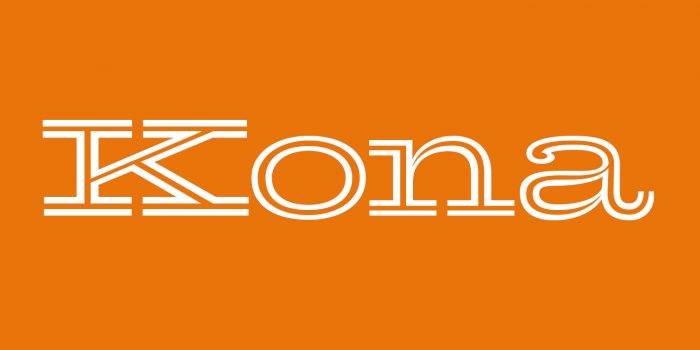 Dog Name: Kona
Meaning: "Lady"
Personality: Independent, Tough
About This Name: In the heartbreaking movie I Am Legend, the role of Sam was played by a German Shepherd named Kona. This is still an unusual name for humans, but one notable person is Kona Venkat, a screenwriter.

Dog Name: Lily
Meaning: "Pure," "beautiful"
Personality: Shy
About This Name: Celebrities named Lily include singer, songwriter, actress and presenter Lily Allen, comedian Lily Tomlin and operatic soprano Lily Pons. In the Harry Potter series, Harry's mother's name is Lily and, although deceased, plays a pivotal role in Harry's journey. Actress Kristen Stewart has a wolf-hybrid dog named Lily. Well-known characters named Lily include Lily Aldrin (How I Met Your Mother).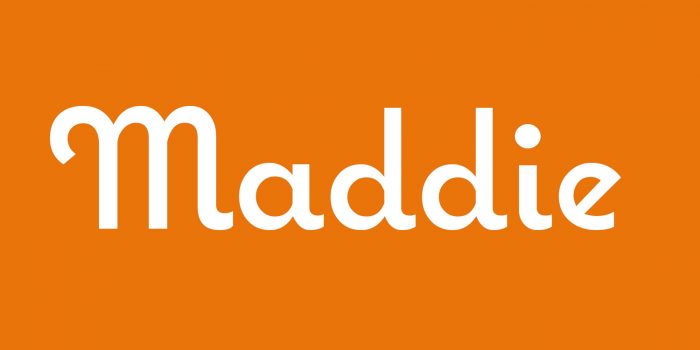 Dog Name: Maddie
Meaning: "Woman of Magdala," "great"
Personality: Independent
About This Name: This name is usually short for "Madeline," "Madison" or "Magdala." Maddison Michelle "Maddie" Bowman, an American Olympic skier, is one notable Maddie. Another notable Maddie is actress Maddie Corman. Fictional Maddies include Maddie Rooney (Liv and Maddie), Maddie Fitzpatrick (The Suite Life of Zack and Cody) and Maddie Hayes (Moonlighting).

Dog Name: Maya
Meaning: "Illusion," "generous," "courage"
Personality: Shy, Independent
About This Name: Author and poet Maya Angelou was a well-known cultural figure. Other famous Mayas include Maya Thompson (a songwriter), Maya Ying Lin (an architect) and Maya Khabira Rudolph (an actress). In the movie Eight Below, there was a Siberian Husky named Maya. Recognizable fictional Mayas include Maya Fisher (Six Feet Under), Maya Herrera (Heroes) and Maya Hart (Girl Meets World).

Dog Name: Missy
Meaning: "Bee"
Personality: Independent, Tough
About This Name: Missy can be either a stand-alone name or a nickname for Melissa or Michele. Missy Elliot is a well-known pop singer. Other notable Missys include Missy Franklin (athlete), Missy Mazzoli (composer) and Missy Raines (musician). In the Doctor Who franchise, the nickname of a villainess is Missy, short for "the Mistress." Incidentally, the most expensive cow in the world was also named Missy. And in 1988, a Texas couple felt so strongly that their dog named Missy was perfect that they paid Texas A&M University to clone her. This experiment was dubbed the "Missyplicity" project. Unfortunately, it was unsuccessful — the first successful cloning of a dog didn't take place until 2005.

Dog Name: Olive
Meaning: "Peace"
Personality: Shy
About This Name: Cultural leaders with the name Olive include Olive Hazlett (a mathematician), Olive May Osmond (a singer) and Olive Ann Burns (a novelist). In the realm of fiction, who could forget Olive Oyl, Popeye's love interest? A canine cartoon character named Olive starred in the Christmas TV special Olive, the Other Reindeer, and Olives in the movies include Olive Penderghast (Easy A) and Olive Hoover (Little Miss Sunshine).

Dog Name: Penny
Meaning: "Flower," "bobbin"
Personality: Independent
About This Name: Several celebrities are named Penny, including athlete and actor Penny Hardaway, broadcaster Penny Smith, and writer Penny Jordan. Singer Carrie Underwood has a dog named Penny, and actor Adam Brody named his dog Penny Lane. In the fictional world, famous Pennys include the cartoon character Penny from the animated Inspector Gadget series; sitcom character Penny from The Big Bang Theory; and Pennywise the Dancing Clown, the title character in Stephen King's horror novel It. Penny could also be a nickname for a dog named Penelope.

Dog Name: Piper
Meaning: "Whistler"
Personality: Outgoing, Tough
About This Name: Piper has not been a traditionally popular name, but there are a few famous Pipers, including American diplomat Piper Campbell and actress Piper Reese. Another famous Piper is Piper Kerman, whose memoir was adapted into Netflix's popular series Orange Is the New Black. Famous fictional Pipers are scarce, but there are at least 2 Pipers in the Marvel Universe.

Dog Name: Roxy
Meaning: "Dawn," "bright"
Personality: Independent, Eager to Please
About This Name: Roxy, also spelled Roxie or Roxey, isn't as popular as some other dog names, but some of the human celebs with this moniker are artist Roxy Paine, British writer and inventor Roxey Ann Caplin and Samuel "Roxy" Rothapfel, who built the famous Roxy Theatre in New York. Actor Kevin Hart has a Doberman Pinscher named Roxy, and actress, designer and singer Jennifer Lopez has a Boxer named Roxy. Famous fictional Roxys include Roxie Marie (Sesame Street), Roxy Leech (a character in the DC Comics universe) and Roxy Harvey (Dead Like Me).

Dog Name: Sasha
Meaning: "Defender of humans"
Personality: Tough, Independent
About This Name: There have been several notable people named Sasha, including actress Sasha Barrese, musician Sasha Kolpakov and athlete Sasha Pavlović. Sasha was also the code name for an alleged Soviet mole in the CIA during the cold war. One of the most famous Sashas today is former President Barack Obama's younger daughter. Sasha was also the name of a 4-legged war hero: a British bomb-detection dog who was killed in action along with her handler in 2008. In the fictional world, famous Sashas include Sasha La Fleur (a dog from All Dogs Go to Heaven 2) and Sasha Williams (a tough, much-loved character in earlier seasons of The Walking Dead), and there is even a Bratz doll named Sasha.

Dog Name: Sugar
Meaning: "Sweet," "kind"
Personality: Outgoing, Eager to Please
About This Name: Ray Charles Leonard was a famous boxer best known as "Sugar Ray." Survivor contestant Jessica Kiper's peers gave her the nickname "Sugar." American blues harmonica player James Whiting was known as "Sugar Blue." There have been 3 films titled Sugar, released in 2004, 2008 and 2013. Several artists have released albums titled Sugar, including Etta Jones and Robin Schulz. Def Leppard's classic hit song was "Pour Some Sugar on Me," and several other notable artists and groups, such as Lenny Kravitz, Stevie Wonder and Maroon 5, recorded songs titled "Sugar."

Dog Name: Willow
Meaning: "Slender," "graceful"
Personality: Shy, Independent
About This Name: Well-known Willows include Willow Smith, actress and daughter of Will Smith and Jada Pinkett Smith, and Willow Palin, daughter of Sarah Palin. Some fictional Willows are the pigeon from Angry Birds, Grandmother Willow in Disney's Pocahontas and the mutant Willow from the Marvel comic universe.