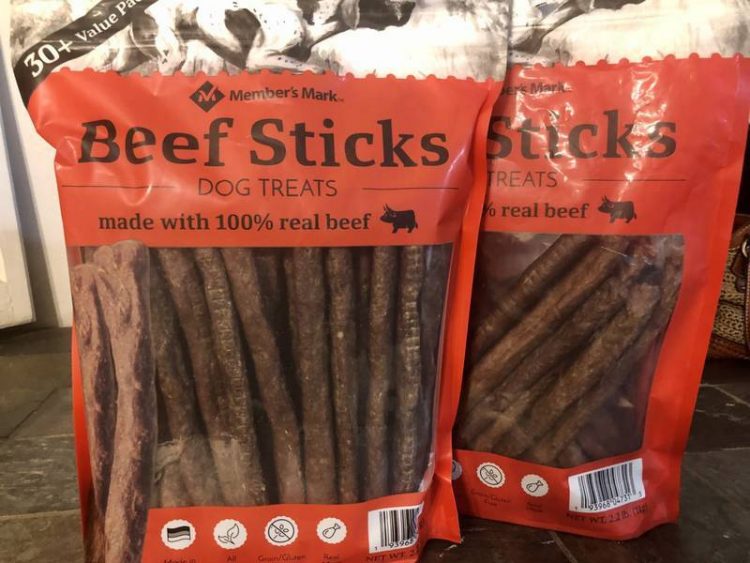 Maker: Sam's West, Inc.
Cause: Potential presence of metal material
Announcement: Company news release dated Nov. 16, 2021 (archived here)
What was recalled: 2.2-pound packages of Member's Mark Beef Sticks Dog Treats, UPC #19396-804731, sold since March 1, 2021.
Metal fragments in these dog treat packages could pose a risk to the health and safety of pets eating the treats.
If you have bought any packages of these Member's Mark Beef Sticks Dog Treats since March 1 of this year, do not feed them to your dog. Instead, discard the products or return them to your local Sam's Club for a full refund.
You may call Member's Mark customer service at 1-888-301-0332 for additional information about this recall.
And how does metal get into pet food?
According to the U.S. Food and Drug Administration, some manufacturing activities "may unintentionally introduce hazards into the animal food (e.g., chopping with a metal blade may introduce metal fragments; conveying with a broken plastic leg cup may introduce plastic fragments; or, an improper bin clean-out may result in nutrient toxicities or deficiencies in animal food)."
If you have not done so already, we urge you to sign up now for Petful's FREE recall alerts by email. Our free alerts are saving pets' lives.
There were more recalls in 2021. See the previous one:
(Or browse recalls by brand name)