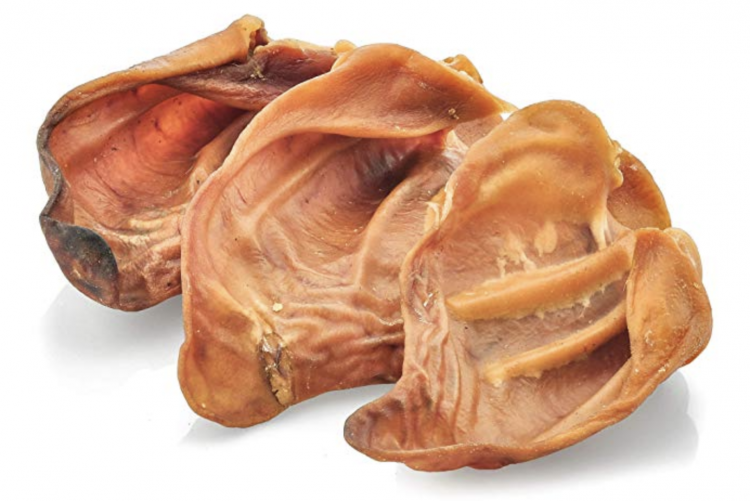 A company with a bunch of letters in its name — TDBBS LLC, a name I bet you've never heard of — issues a recall of its dog treats.
Everyone yawns. "Never heard of it," they say.
But actually … this is a big deal. What if I told you this company, TDBBS, is the parent company of a major pet treat brand — one that nearly everyone with a dog has heard of?
And what if I told you this major brand is apparently trying to make sure its name never gets mentioned in connection with this recall of its own product — even though this brand loves to brag about how safety and quality are its biggest concerns?
The brand is Best Bully Sticks.
And Best Bully Sticks has shocked me with its shady tactics.
In all my years of tracking pet food recalls, I've rarely seen this kind of obfuscation from a brand that's trying to keep its name out of the news.
Best Bully Sticks Recall
On Sept. 24, 2019, they released a recall announcement through the FDA of certain packages of pig ear treats for dogs.
The announcement spent 600 words describing the recall, but contained no mention of "Best Bully Sticks." Instead, it listed the name of the treats as TDBBS company's "USA Thick Pig Ear 8 Pack" and "USA Thick Pig Ear 20 Pack" treats.
Also, Best Bully Sticks so far has made no mention of the recall on its own website, on its Facebook page, or via Twitter. Nothing.
It sure looks like Best Bully Sticks was desperately hoping no one would notice there had even been a Best Bully Sticks recall at all. They wanted their name left out of their own recall!
The recall announcement made it seem like some sort of generic, no-name "USA Thick Pig Ear" treats were being recalled.
But actually, here's what the package looks like:
The Best Bully Sticks brand name takes up a full third of that package. Why did they refer to these as "USA Thick Pig Ears" instead of what everyone knows them by — Best Bully Sticks Pig Ears?
My guess?
They wanted you to not notice.
They didn't want any bad news about a "Best Bully Sticks recall" to affect their business.
Was YOUR Pet Food Recalled?
Check Now: Blue Buffalo • Science Diet • Purina • Wellness • 4health • Canine Carry Outs • Friskies • Taste of the Wild • See 200+ more brands…
Mad Yet?
Let me give you a hypothetical example.
To be clear, I'm 100% making up the following example, to make a point:
Let's say a company called Mondelez International Group issues a recall. This hypothetical recall announcement says, "Strictly as a precautionary measure, Mondelez International Group is conducting a voluntary recall of certain date codes of its Original Flavor Chocolate Wafer Sandwich Cookies, sold in 14.3 oz. packages."
OK, so you kind of skip over it. Never heard of Mondelez sandwich cookies.
But then you find out later that those cookies are actually these:
OREO cookies. Hey, you probably have those in your pantry! Wouldn't you be livid? Why would such a recall announcement not mention the fact that it's OREO brand cookies being recalled?
(Again, this is just an example. There is no OREO cookies recall as I write this. I pulled this brand name out of thin air just now because I wanted to illustrate, using a well-known brand, how ridiculous Best Bully Sticks is being with its shady tactics.)
Best Bully Sticks Recall Information
Here are the details of the Best Bully Sticks recall. Just 2 package sizes of pig ears are being recalled:
8-Pack Best Bully Sticks USA Pig Ears (UPC #X001768PNB):
Best by April 22, 2021, Lot #1129T1
Best by June 6, 2021, Lot #1549T1
20-Pack Best Bully Sticks USA Pig Ears (UPC #X000RBC5VF):
Best by April 22, 2021, Lot #1129T1
Best by May 13, 2021, Lot #1339T1
Best by Aug. 5, 2021, Lot #2179T1
Best Bully Sticks makes many other treats, including other types of ears like cow ears and lamb ears, as well as its popular "sticks" lines of treats, but NO other Best Bully Sticks treats or products are part of this recall — just the specific lots and dates of whole pig ear dog treats listed above.
This limited recall of Best Bully Sticks pig ears was announced by the company, TDBBS LLC, "as a strictly precautionary measure" because of possible salmonella contamination. The pig ears were sold online via Amazon.com from April 22 to Aug. 13, 2019.
"No illnesses have been reported, and the amount of affected product is minimal," according to the recall announcement.
If you have any of the Best Bully Sticks pig ear dog treats listed above, dispose of them right away. You may email or call the company at 877-483-5853 for refund information.
Ongoing Pig Ear Investigation
This recall follows a number of other pig ear recalls over the past few months — 6 different brands so far.
Officials are investigating a salmonella outbreak across the United States that has sickened nearly 150 people, leaving some so ill that they were hospitalized.
For a full list of pig ear recalls announced so far, see this post.
It's important to note that the U.S. Food and Drug Administration (FDA) announced in July 2019 that it now recommends that consumers not purchase ANY pig ear treats — regardless of whether or not the brand has been recalled.
Best Bully Sticks Recall: A Disgusting Lack of Transparency
OK, let's return to Best Bully Sticks. I'm not done with them yet.
Frankly, I'm disgusted by how they handled their recall. I'm all about transparency when it comes to pet safety — or human safety.
But this? This is not transparency. It's the opposite.
As I mentioned, Best Bully Sticks didn't make any mention of their recall on their own website or on social media. But check out what they posted on Facebook just one day before the recall:
Yep, "You can rely on us to be the experts," they said. Because "quality and food safety are our #1 priority."
They really did that.
Wouldn't a brand that actually cared about safety be totally up front with people — and make sure everyone had the information they needed to keep their pets safe? And at least clearly state the actual brand name of the treats being recalled?
This makes me so mad because I guarantee you some people who bought these treats will keep feeding them to their dogs because they have no idea they've been recalled. Dogs and people could get sick.
Treats Vanish Across the Internet
I tried to find out more about these recalled pig ear treats, but there wasn't much information available online.
Through my research, I learned that Best Bully Sticks has deleted its Amazon page for these treats, and Chewy.com has deleted the Best Bully Sticks pig ears from its site as well.
Here is what the Amazon page looked like before it was deleted:
Farther down this now-deleted web page, the company boasted that "When you choose Best Bully Sticks, you can feel confident you're giving your pup the safest treats."
Trying to find the treats on Best Bully Sticks' own website? They've been deleted there, too: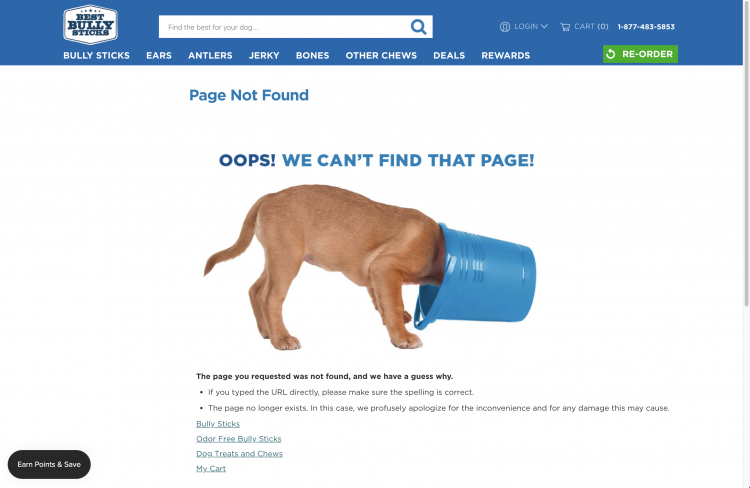 It's like they never existed.
My favorite part of the Best Bully Sticks website is near the very bottom, where it informs you that if you or your dog does get sick, the company is not responsible. At all.
The reviews for these pig ear treats were overwhelmingly positive. People seem to have been very happy with them.
But I did find one review on Amazon, from December 2018, where the customer complained that her dog experienced "horrible diarrhea" after just one treat:

"We Won't Be Able to Grant an Interview"
I wanted to give Best Bully Sticks a chance to answer for their actions, so I contacted them. I asked why they haven't openly announced the recall on their website or Facebook page.
A few hours later, I got a surprising reply.
A company rep named Amanda replied, "I'm sorry, but we won't be able to grant an interview on this matter, as our team is focused on assisting with this recall."
She added that the company "has a firm commitment to the safety of our treats and chews."
She also stated that because this recall is so limited, they were able to directly contact "the vast majority" of customers who had purchased the recalled pig ears.
That's just not good enough.
If you have not done so already, we urge you to sign up now for Petful's FREE recall alerts by email. Our free alerts are saving pets' lives.
There were more recalls in 2019. See the previous one:
(Or browse recalls by brand name)