Some days I feel like buckling down and working on a new, challenging recipe.
Today was not one of those days.
Today I felt like whipping together a super-easy snack for Banjo, and, as luck would have it, I found the perfect 2-ingredient recipe that fit the bill.
2-Ingredient Homemade Dog Treats
Ingredients
2 cups flour
Two 4 oz. jars baby food*
*You can use whatever flavor you'd like, but avoid any that contain onions, which are toxic to dogs.
Directions
Heat your oven to 350 F.
Combine all ingredients.
Roll dough on a floured surface to ¼-inch thick and cut with a cookie cutter.
Bake for 20–25 minutes.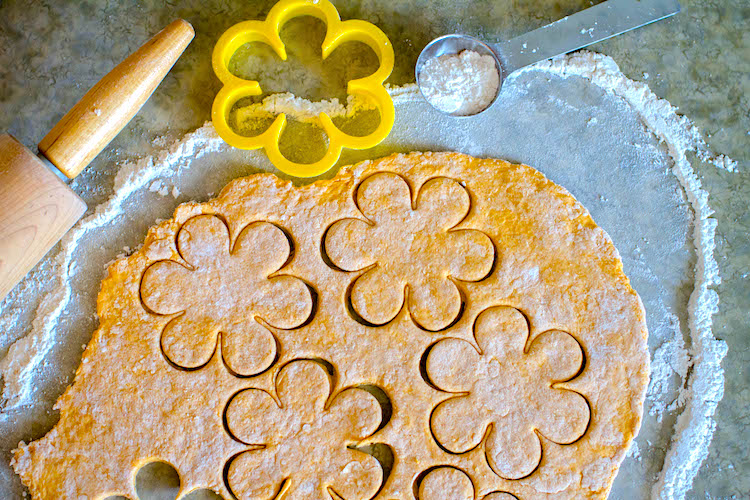 Aside from its simplicity, what I really love about this recipe is all the possibilities for flavor variations. I used macaroni and beef with vegetables, but next time I might decide to use a fruit puree or yams or peas.
This recipe will certainly be a staple since Banjo loved it. The cookies were soft and fragrant and left Banjo drooling for more.
Adapted from: Curbly.
Don't Miss These Great Recipes From Petful: