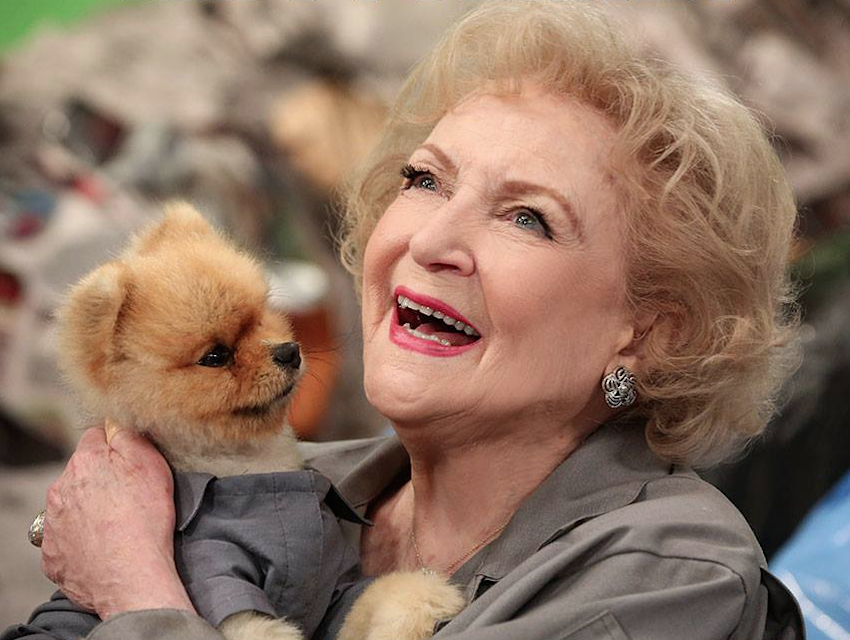 Betty White has delighted viewers over the years with such characters as the hilariously naive Rose on The Golden Girls and the irascible Elka on Hot in Cleveland.
But the role that the 93-year-old actress embraces most enthusiastically is that of animal advocate:
White has been a trustee for the Greater Los Angeles Zoo Association for more than 40 years.
She has been involved with the Morris Animal Foundation as a trustee, canine division vice president, president of the board of trustees and spokeswoman. In 2010, she even set up the Betty White Wildlife Rapid Response Fund through the foundation, matching donations up to $25,000 so that researchers and veterinarians can deal more effectively with natural disasters and diseases.
She also received the American Humane Association's National Humanitarian Medal and Legacy Award in 2012. Robin Ganzert, the organization's president and CEO, called her "a tireless and devoted animal advocate" — someone who not only reflected their "core values of compassion, caring and hope" but radiated them.
So, what can we learn from the beloved actress's example? Quite a lot, actually. Here are 3 big lessons I think Betty White has taught us during her lifetime:
1. Find Small Ways to Make a Difference
Over the years, many actors and actresses have used their celebrity to help animals. Richard Basehart (Voyage to the Bottom of the Sea) started Actors and Others for Animals after seeing a small dog thrown out of a moving car on a Los Angeles freeway. Tippi Hedren (The Birds, Marnie) founded Shambala, a big-cat refuge in Acton, California, in 1981.
White has been in the forefront of all this. In addition to her work with various animal welfare groups, she has written a number of books that reflect her lifelong love affair with animals.
She has found ways to work animals into her shows:
In her series Pet Set (1971), she wrote and produced episodes that revolved around celebrities and their pets.
"Golden Girl" Rose was frequently seen caring for animals.
And in a recent Hot in Cleveland episode, Elka gets caught shooting paintballs at women wearing fur coats.
White has used everything at her disposal to help the animals she loves. Obviously, most of us don't have her fame and money. But we can still find ways of making a difference. Fundraising, fostering, volunteering and doing trap-neuter-release are just a few things that come to mind.
Here's a quick look at the woman known as "the most liked and trusted celebrity in the world":
2. Forget the Politics, and Follow Your Heart
White's parents were "tremendous animal lovers," and they passed that on to her. Interestingly enough, Betty White doesn't consider herself an activist. "I'm not into animal rights," she said in a 2009 interview.
"I don't get into the political side or the demonstrative side. I'm just totally devoted to health and welfare." Animal activists, in her opinion, "only concentrate on the heartbreaking things…. They forget to celebrate all the gains that we've made."
She has gotten some flak for her approach. "I'm always a bit leery of people who call themselves 'animal lovers,'" wrote Michael Mountain, co-founder of Best Friends Animal Society, in a 2011 article critical of White's work with the zoo. "I don't doubt her good intentions, but Betty White is a classic example of the kind of love that's sometimes more about one's own feelings than about the true needs of the animals."
Health and welfare certainly sound like "true needs" to me. If those needs aren't being met, then nothing else really matters.
I don't know of any animal advocates who haven't worked from the gut. As Henry Bergh, founder of the ASPCA has pointed out, animal welfare is not about politics. "This is a matter purely of conscience," he says.
Betty White gets that. And she gets things done.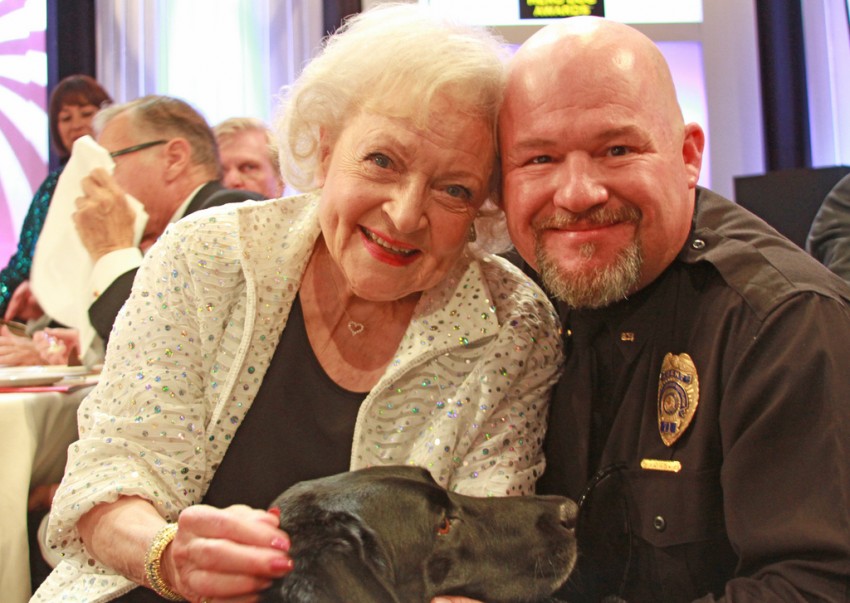 3. Accept Your Personal Responsibility
We have a responsibility for what we have tamed. That responsibility extends to our cats and dogs. "If everyone took responsibility for their animals," says White, "we wouldn't have a lot of the animal problems that we do."
White sums it up best: "Take responsibility and breathe kindness."