Pet Insurance Tip Sheet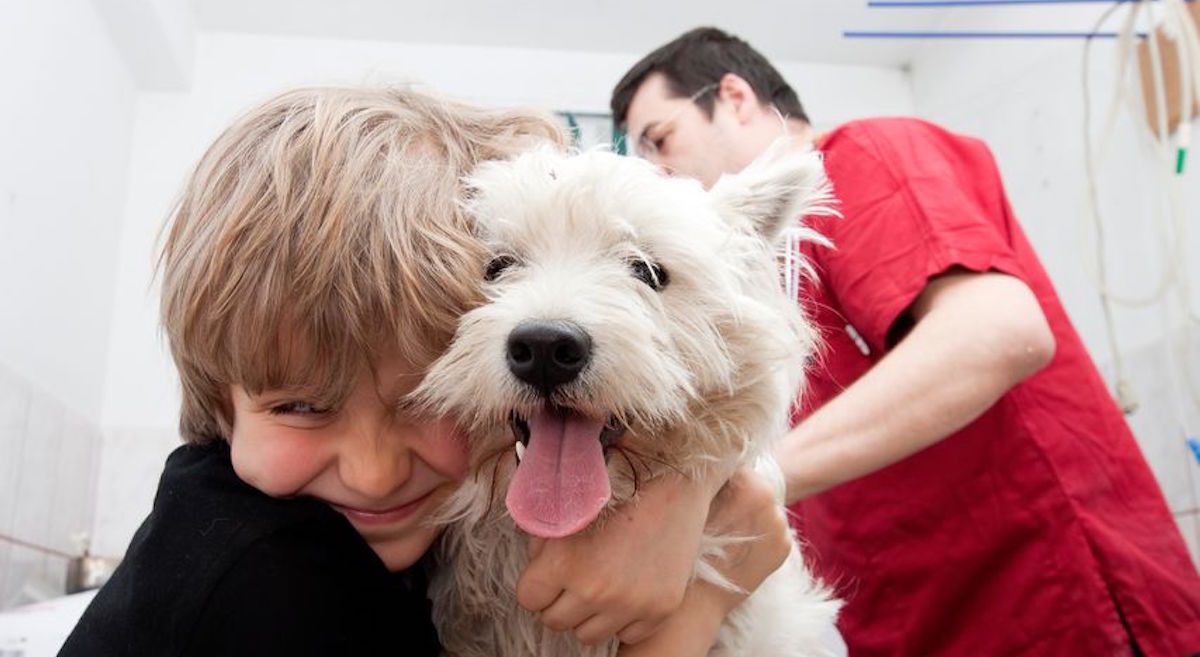 Disclosure: This page may contain affiliate links. This means Petful may receive a small commission, at no additional cost to you, if you click a link and purchase something. This helps us fulfill our mission to help as many animals as possible.
There's one thing that most people who have pets get wrong: They don't get pet insurance for their dog or cat. That's a serious mistake.
Myth 1: It costs too much. Not true. You can get basic coverage of your pet for a low monthly payment that's roughly the cost of a bag of pet food. (Curious about the cost? Get a FREE, no-hassle quote.)
Myth 2: But my pet isn't sick. Not relevant. All pets risk having an accident or coming down with an illness. It isn't a matter of if they will become hurt or sick; it's a matter of when. The best time to get pet insurance is when your pet is healthy.
Myth 3: It's a big hassle. These days, this is definitely not true. Many companies offer a one-page downloadable claim form. Fill it out, email it back and get reimbursed in no time. This isn't 1980 anymore.
A well-known veterinary surgeon tells Petful that not getting insurance is one of the biggest mistakes people without pets can ever make. He says:
"I think pet insurance is one of the greatest inventions out there…. If your pet ever needs life-saving care, you can have peace of mind knowing that you will be able to afford the care they need."Dr. Phil Zeltzman, DVM, DACVS, CVJ
The Pros and Cons of Pet Insurance
Policies vary wildly. Some are all-inclusive, while others offer limited coverage or exclude many conditions or treatments. Here are some advantages and disadvantages of pet insurance.
Advantages
One emergency could far exceed the premium costs.
Some policies offer reduced costs for routine procedures, vaccinations and annual exams.
There are a variety of companies to choose from for insurance, allowing for plenty of options to suit your needs.
Some plans will allow you to go to any veterinarian, not just use their network.
Benefits may cover expensive therapies, which could be the difference between euthanasia and giving you more time with your pet.
Some plans offer riders for additional coverage such as dental care or accidental death.
Some plans will even cover boarding fees for your pet in the event that you are hospitalized.
You can have peace of mind knowing that care will be provided for your pet without incurring debt in the thousands.
Disadvantages
Pre-existing conditions may be excluded.
Coverage may be limited by age, or more expensive.
Some policies require you to use their network of vets, or you might have to pay an out-of-network fee or rate.
Early cancellation fees apply on some policies.
Certain policies may cover only emergencies or accidents.
Benefits may be paid as a reimbursement after the vet visit, which requires you to pay at the time of service.
Premiums may exceed your current veterinary costs.
Breed-specific conditions may be excluded.
Long-term care may be limited or have a maximum.
Having coverage for multiple pets can get expensive unless the policy offers a multi-pet discount.
Some of these pros and cons may not apply to you or be of importance, but it's important to review an insurance policy thoroughly so you know what your premiums cover.
Pet Insurance Checklist
Checking out all that fine print can be a daunting process, so we put together the following checklist of things to look out for before signing a policy:
Can I use my own veterinarian, or am I restricted to a network?
When it comes to older pets, are there increased premiums, lowered coverage rates or age limits?
Is there a cancellation fee?
If I am unhappy with the policy at any time, are there fees or requirements that must be met to cancel the policy?
Are pre-existing conditions covered?
What are the co-payment and/or reimbursement rates?
What services and treatments are covered? (Emergencies, annual visits, vaccinations, etc.)
Are there any exclusions?
Can I add or remove services according to my needs or preferences?
Is there a trial period? (Most policies offer a 30-day money-back guarantee)
Do visits or emergencies require pre-authorization?
What services are available to me when I am out of town?
Are any breeds or animal types excluded?
Does the policy cover pregnancy, spaying or neutering?
Is there a deductible to meet?
Is there an annual maximum benefit, and do my claims affect the total?
Are pets excluded because of their diet, such as raw diets?
Do I get a discount for multiple pets?
Do you offer discounts for military members?
Are annual exams required to keep my coverage?
Does the company have plenty of positive, unbiased reviews?
Consider your current annual costs compared to the annual premiums to be aware of the difference — or increase — in your expenses. Although cost is a typical factor, consider upcoming expenses for older pets or illnesses that may become more severe in the coming years.
Real Claims and Insurance Reimbursements
Sometimes it's hard to imagine what your dog or cat might get into or what illnesses they may suffer later in life. Even harder can be figuring out how your insurance company will help you when it comes to paying the bill.
The following examples are taken from actual claims covered and paid by Embrace Pet Insurance, a leading insurance provider: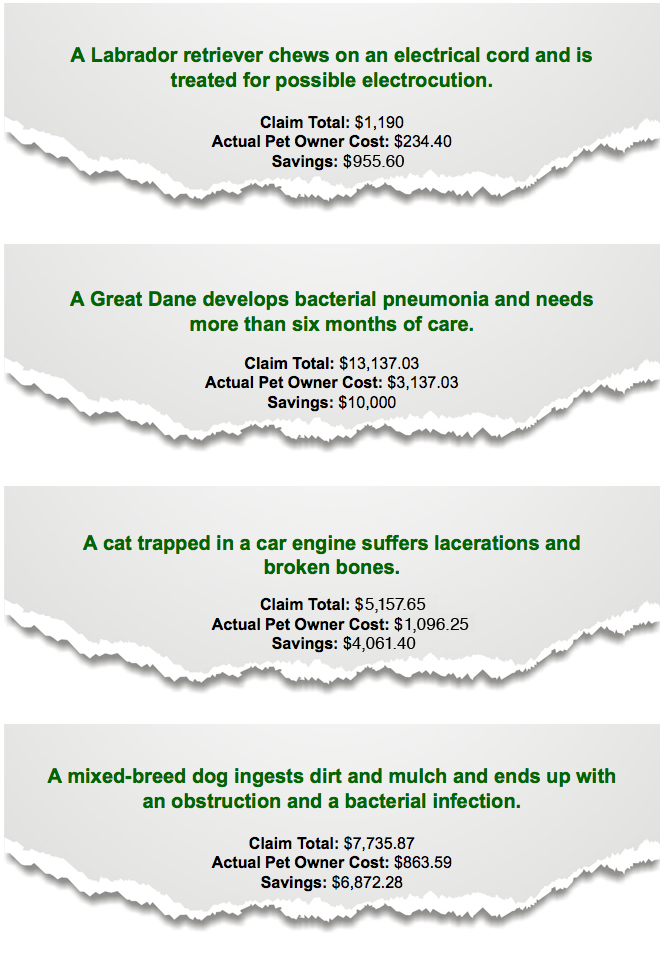 Some of these accidents or illnesses are more common than you might imagine, and they can affect pets at any age.
So how do you know if you should get pet insurance? It depends on what you can afford. But remember what Dr. Zeltzman says: "If your pet ever needs life-saving care, with insurance you can have peace of mind knowing that you will be able to afford the care they need."
Please feel free to bookmark or print out this page to use as a guide as you compare plans. And go get your FREE quote now from Embrace Pet Insurance.
Please share this with someone who may find it interesting: