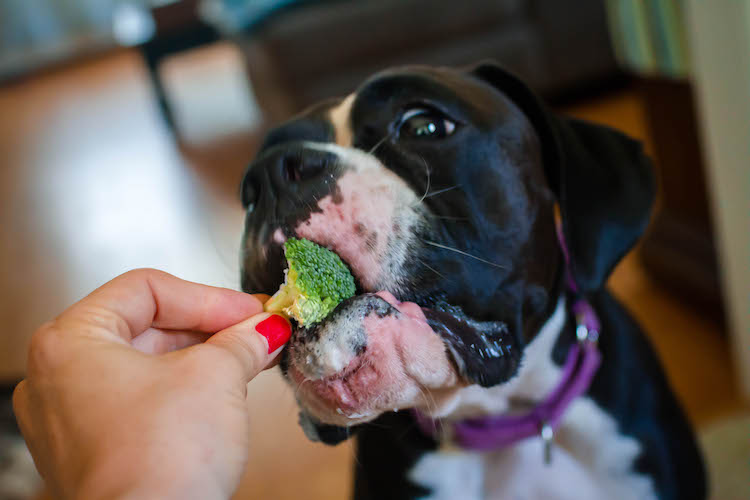 This time of year is great for anyone who loves fresh fruits and veggies. Corn, carrots, beets and beans are all ripe and ready to eat.
I've been pigging out on peaches, cucumbers and piles of crisp, fresh lettuce. Every day of the week, a farmers market is open somewhere near me, and I've been stocking up on salad fixings and sweet fruit.
I'm not the only one enjoying the cornucopia of seasonal treats. Banjo came along for a brief trip recently to a Sunday farmers market. Her nose was twitching the whole time, guiding her from the vegetables to the fresh bread stand and finally to the tent featuring local fruit and chicken eggs.
I like to share certain snacks with Banjo, but I'm always careful about which ones are safe for her and never give her too much. She has a sensitive stomach. And some things — like avocados, grapes and onions — aren't safe for dogs.
But there are a lot of other healthy, fresh produce options that you can offer your pup.
On our outing, I picked up a few of my favorites, knowing that I wanted to share some with Banjo:
Carrots
Cucumbers
Kohlrabi
Blueberries
Apples
Pears
Broccoli
Cauliflower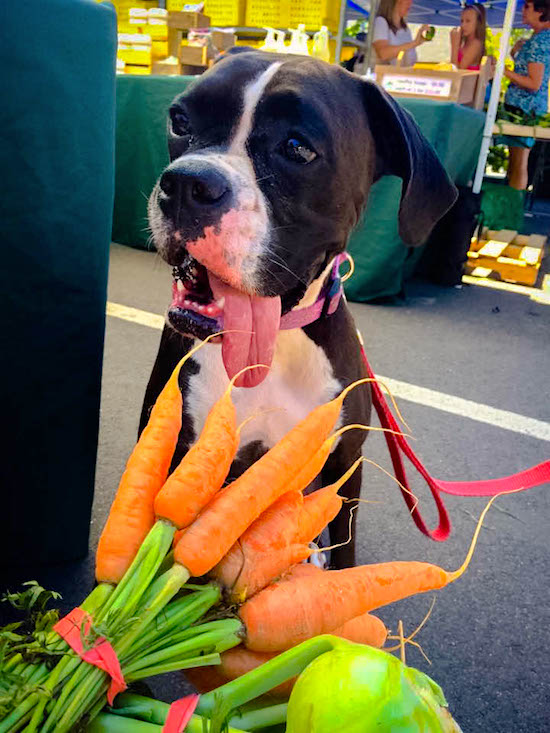 Banjo loved the carrots and fruit, but the broccoli, cauliflower and kohlrabi were a little too pungent for her.
And she merely nosed the slice of cucumber across the floor before trotting off for a midday snooze.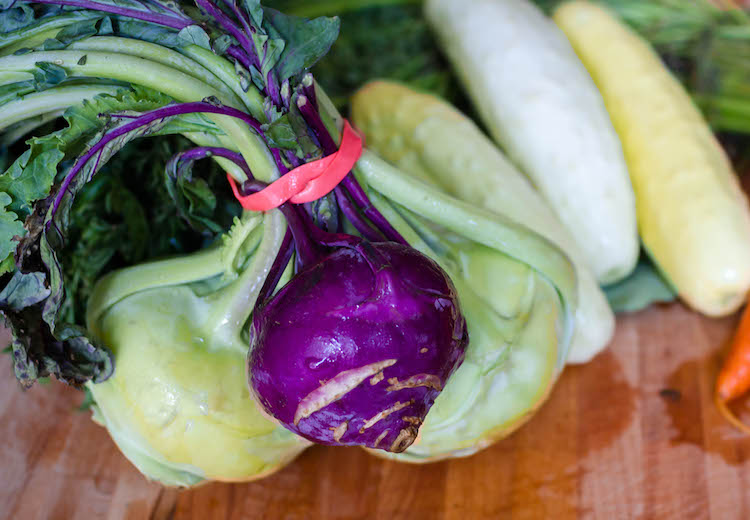 Watermelon and cantaloupe will be hitting the market soon, and Banjo loves both.
Then, in a couple of months, she'll be happy to have some locally grown sweet potatoes — a favorite of hers and mine both.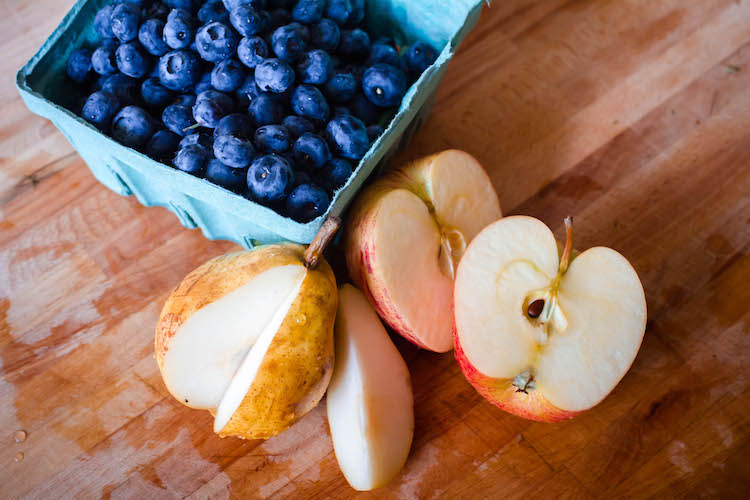 Always wash the produce and remove seeds and pits before giving them to your pet.
Remember that your dog's primary food source should be their standard fare (Banjo gets dry kibble, for instance), so don't overindulge them with strange new foods.
Don't Miss These Great Recipes From Petful: