Milo's Kitchen Dog Treats
Important recall information appears below.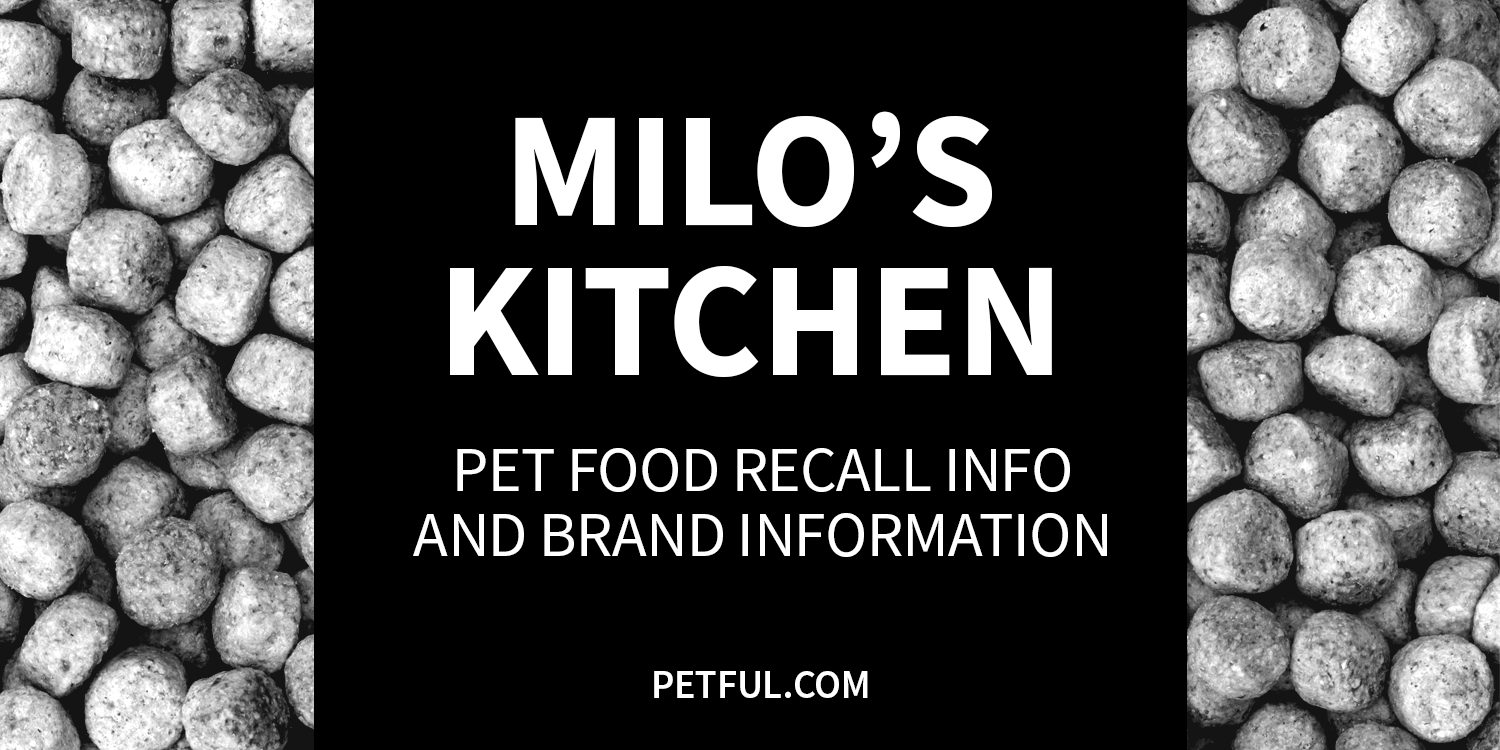 Milo's Kitchen produces dog treats that include jerky, strips and meatballs. The division was previously under Natural Balance, which merged with Del Monte in 2013 and was later associated with Big Heart Pet Brands. The J.M. Smucker Company acquired the brand in 2015.
The brand has worked to distance itself from the nearly decade-long jerky treat crisis that left more than 1,000 pets dead — proclaiming in 2014 that a revamped Milo's Kitchen no longer sources any ingredients from China, and that its treats "are proudly made in the USA with 100 percent U.S.-sourced chicken, beef, duck and sweet potato as the No. 1 ingredient."
Don't Miss: Formerly Recalled Jerky Treats Rise From the Dead
Milo's Kitchen Quick Facts
Brand line includes: Milo's Kitchen Premium Chicken Jerky, Milo's Kitchen Sweet Potato Slices Basted With Chicken Broth, Milo's Kitchen Duck Jerky Recipe, Milo's Kitchen Chicken Jerky Strips, Milo's Kitchen Grilled Burger Bites, Milo's Kitchen Chicken Grillers Recipe, Milo's Kitchen Chicken Meatballs
Cost: $
Company: Big Heart Pet Brands
Headquarters: One Maritime Plaza, San Francisco, CA 94111
Contact info: 1-800-252-7022, email, website
Has Milo's Kitchen Ever Been Recalled?
Yes. Milo's Kitchen, along with Nestlé Purina PetCare's Waggin' Train, voluntarily recalled treats in 2013 because some packages contained traces of antibiotics not approved by the FDA for use in the United States. Newer packages of the treats began reappearing in stores the next year, though, with a reformulated recipe.
"Our treats are quality-checked at each step and quality-monitored under a comprehensive food safety program designed to prevent potential quality issues before they can occur," Geoff Tanner, vice president of pet snacks for Milo's Kitchen, told DVM360 in February 2014.
However, Dr. Jennifer Larsen, a veterinary nutritionist, says she isn't convinced that even Made in USA jerky treats are completely safe, writing on the Veterinary Information Network (VIN) message boards in summer 2014: "Until we more fully characterize this problem and can determine any treat as safe, I will continue to recommend against using jerky treats regardless of country of origin."
List of Milo's Kitchen Recalls
January 2013
Cause: Residual traces of unapproved antibiotics. Announcement: FDA report dated Jan. 9, 2013. What was recalled: Milo's Kitchen Chicken Jerky and Chicken Grillers. No packaging details or "Best by" dates were given. "This recall was unrelated to the FDA's ongoing investigation into pet jerky treats," the company maintains. The recipe has since been reformulated.
Have You Had a Problem With Milo's Kitchen?
See our reporting page for contact info.
Leave a comment below to share your experience with others.