Acana Pet Food
 No recalls.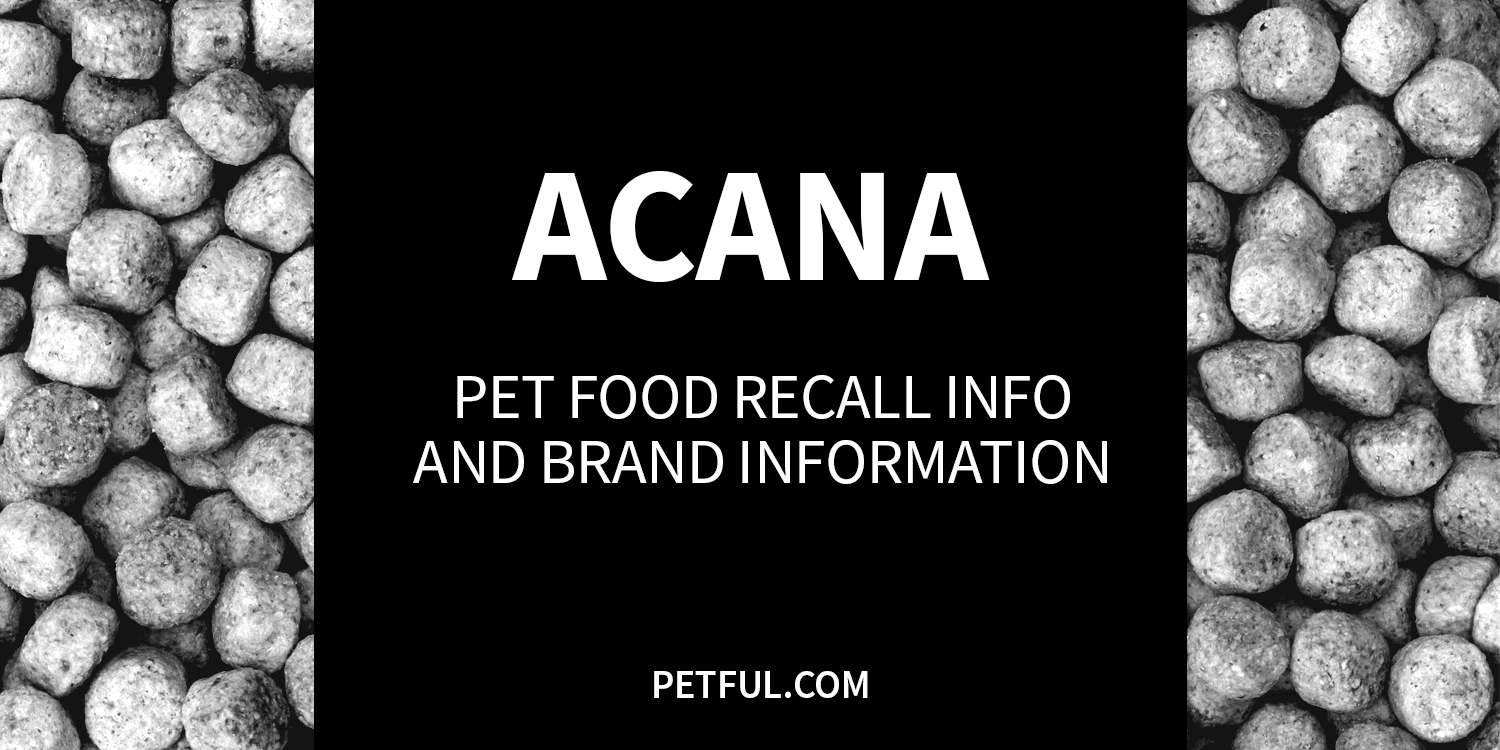 Acana is made by Champion Petfoods, an award-winning, independent pet food maker in business for more than 25 years. The food is manufactured in Alberta, Canada with fresh ingredients, no added water and no preservatives.
The Champion Petfoods company also makes Orijen.
Acana Quick Facts
Brand line includes: Acana Chicken and Burbank Potato, Acana Wild Prairie Grain Free Dog Food, Acana Dog Lamb & Okanagan Apple, Acana Pacifica Dry Dog Food, Acana Ranchlands Dry Dog Food, Acana Grasslands Cat, Acana Grain-Free Dry Cat Pacifica
Cost: $$$
Where to buy: Latest deals on Acana dog or cat food — Amazon.com (affiliate link)
Company: Champion Petfoods, LP
Headquarters: 11403 186 Street NW, Edmonton, Alberta T5S 2W6 Canada
Contact info: 780-784-0300, website
Has Acana Ever Been Recalled?
No. This brand has not been recalled, according to our research.
Have You Had a Problem With Acana?
See our reporting page for contact info.
Leave a comment below to share your experience with others.