If you've ever seen a dog food commercial, you probably think your dog would thrive on a chewy, semi-moist food that contains juicy beef.
However, these are just some of the marketing tricks that dog food manufacturers use to get you to buy their products.
We've broken down some of the other strategies that deceive you into thinking a particular type of food is great for your dog.
1. They Move Meat to the Top of the List
The ingredients on nutrition labels are listed in order from most to least abundant by weight.
If meat is listed first, you might assume that it is a primary ingredient. However, dog food companies might trick you into thinking that you're getting your money's worth in meaty components.
Manufacturers often separate the grains listed on the label to make sure that the meat is listed first. Different grains have varying amino acid profiles, so this isn't downright misleading, but this practice — referred to as ingredient splitting — is a little sneaky.
2. They Trick You Into Thinking That They Contain Clean Meat
Would you rather eat a ribeye steak — or a hamburger made from intestines, feet and other unsavory waste materials that many cultures deem unfit for human consumption?
Dog Food Advisor explains that many meat byproducts aren't handled properly after the animal is processed. For example, gizzards may not be refrigerated within the first 24 hours. Those are illegal to feed to humans, but it's not illegal to use them to make pet food.
You might want to avoid pet food that contains generic ingredient listings. Stay away from words like:
Meat byproducts
Poultry meal
Animal fat
Animal digest
What sort of "meat" exactly is in "meat byproducts"? What kind of "animal" is in "animal fat"? We simply don't know. Instead, the label should name the specific protein source, such as:
Beef (we know this is from cows)
Chicken meal (we know this is from chickens, not some sort of generic "poultry" mix)
Turkey byproduct meal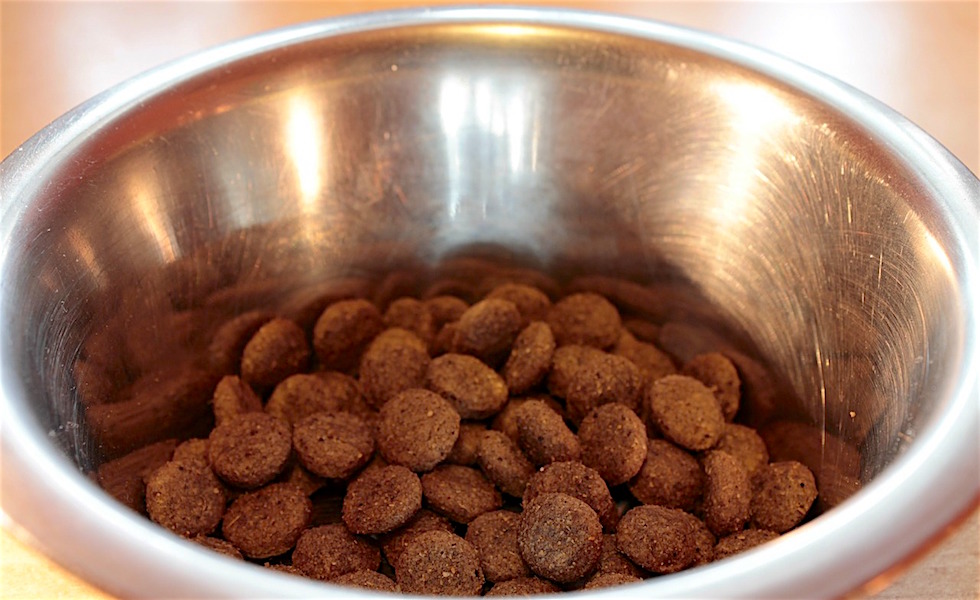 3. They Tell You That Dry Food Is Definitely Healthier
You might have heard that dry food helps clean your dog's teeth.
In nature, dogs tear apart raw meat with their sharp, pointed teeth. Kibble simply shatters in their jaw. The crumbs from kibble can become lodged between the teeth, promoting bacteria growth.
But should you give your dog moist, meaty meals instead? Some pet food manufacturers market these as more natural and satisfying for your pet. Yet these usually contain more sugar than dry food. They might also contain higher levels of ethoxyquin, a preservative that prevents these soft foods from turning rancid.
Whatever type of dog food you choose, read the ingredients. The food might not contain any high-quality meat at all.
Was YOUR Pet Food Recalled?
Check Now: Blue Buffalo • Science Diet • Purina • Wellness • 4health • Bravo • Canine Carry Outs • Taste of the Wild • See 200+ more brands…
Keep Your Pet Safe! Sign up for FREE pet food recall alerts now.
4. They Use Certain Words That May Deceive You
According to PetMD, when a food begins with the name of a specific meat, such as "Beef Dog Food," it must contain at least 95% of that animal protein.
However, the meat requirement drops to 25% if the name of the food ends with one of the following words:
Dinner (for example, "Beef Dinner")
Entrée
Platter
Formula
If the name of the food says "With" a certain type of meat (for example, "Dog Food With Beef" as opposed to "Beef Dog Food"), it only has to contain 3% of that meat! Unbelievable.
The bottom line is this: Look at the ingredients label and not just the front of the bag when selecting a dog food. Beware of the descriptive marketing tactics that dog food companies may use if you want to make sure you're providing optimal nutrition.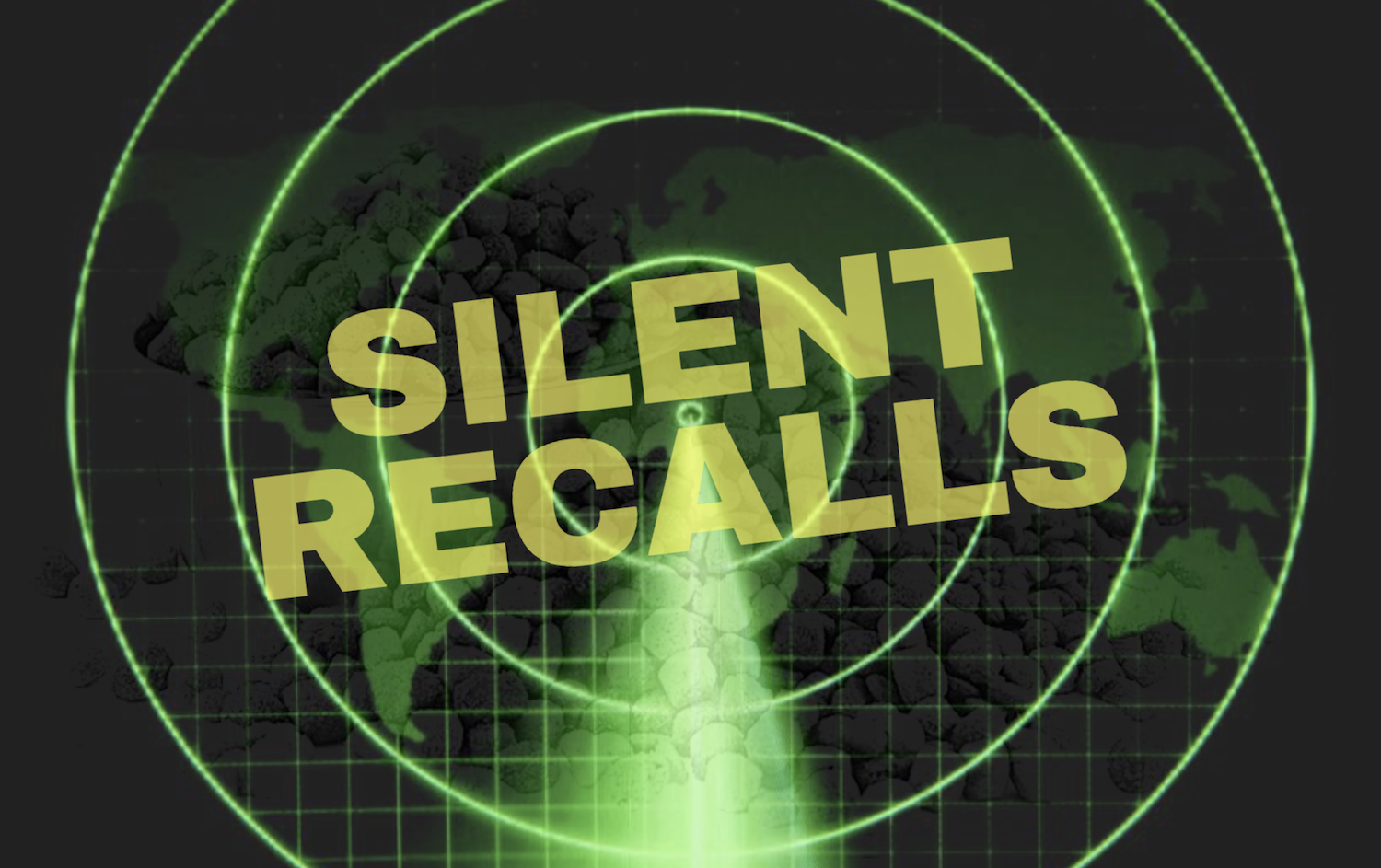 Boomer, meaning "full-grown kangaroo," is a great male dog name for dogs who are tough or outgoing.
5. They Try to Hide Recalls From You
"Silent recalls" are becoming more and more common as pet food companies try to avoid the negative publicity surrounding recalls.
To take one particularly bad example, over a period of 14 months, a pet food company called Darwin's Natural Pet Products quietly withdrew more than 23 tons of dog and cat food from circulation — and it all happened without a whisper of media coverage.
"Customers who purchased the recalled products were notified [by the company] of the recalls by email — 2 to 3 months after the production dates of each batch," according to an investigative report.
The report added, "No recall notices were posted for the general public on the company's website or the Food and Drug Administration's website."
Can You Keep Your Pet Safe?
You're probably freaking out a bit after reading all of this. After all, pets are like family.
The good news is that we make it our mission at Petful to track pet food recalls and keep pets safe everywhere. If you have not signed up yet for our pet food recall alerts, do yourself a favor and subscribe now.
This is a 100% FREE service, and you'll know about dog food recalls as soon as we find out about them.
Our recall alerts often arrive in your inbox days — yes, DAYS — before you'll hear about them anywhere else. That gives you an extra advantage when it comes to a longer, healthier life for your pet. No one wants their pet eating an unsafe — and potentially deadly — dog food.